Star Wars: Battle Pod game heads to arcades in January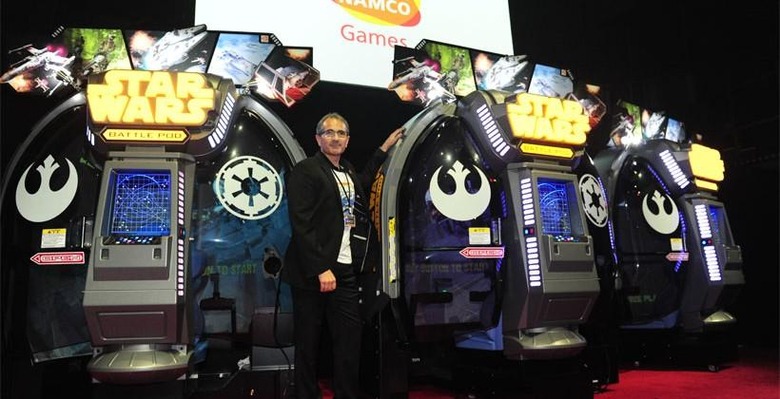 Bandai Namco Games has pulled the wraps off a fully functional arcade game in the
universe. The new arcade game is called Star Wars: Battle Pods and has gamers playing an arcade-exclusive game on a dome screen that envelops the player's entire area of sight. The Battle Pod will launch in the US in January 2015 and will then roll out globally in later months to participating arcades around the country.
Battle Pod has five different stages that recreate some of the most famous battle scenes from the original trilogy, which means no Jar Jar Binks to annoy Star Wars purists. Bandai Namco promises that the arcade game will have unique gameplay elements and players will get to experience the impact of explosions and destruction.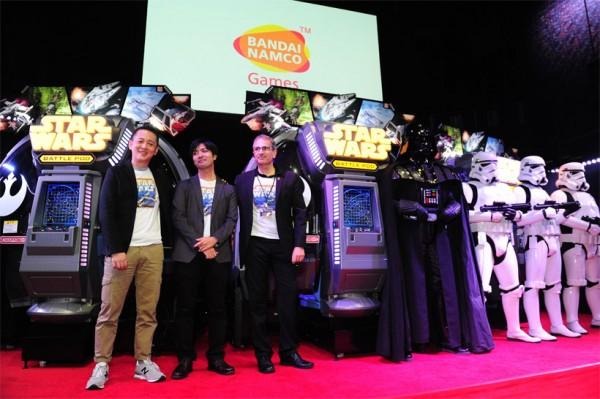 The experience promises to be intense enough to make players feel like they are part of the action. Players will be the virtual pilots of some of the most iconic vehicles from the films include X-wings, snowspeeders, speederbikes, the Millennium Falcon, and Tie Advanced fighter.
Battles will take place in iconic Star Wars locations like Endor, Hoth, Death Star II, and Yavin among others. The first location to get the game in an arcade will be the Dave and Buster's location in Times Square where the game will be on display through the New York Comic-Con.
SOURCE: