Star Wars 7 trailer coming on Monday night, right here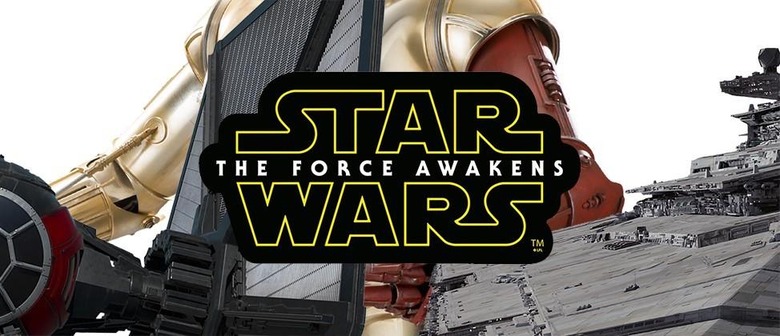 The first big Star Wars The Force Awakens trailer will be released on Monday night at right around 8PM EST says a number of anonymous sources. Multiple sources, that is to say, adding up to a rumor that's nearly as good as the real deal. In addition to the first big trailer for the movie appearing on Monday, there'll be an "official one sheet" – that's the main movie poster – for The Force Awakens on Sunday morning. These bits and pieces will be different from previous releases which, in turn, were teaser posters and teaser trailers – they don't count!
Confirmation comes from multiple sources – that is sources speaking with iO9, with Screencrush, and our own, that the following dates are accurate.
NOTE: We'll have the trailer available at full-sized original resolution here on SlashGear on Monday night as well! Stick around our Star Wars tag portal to see it!
Want the original originals? Check it: Star Wars original theatrical cuts tipped for re-release.
• Sunday (morning): StarWars.com releases one sheet The Force Awakens poster.
• Monday (around 8PM Eastern Time): Full first The Force Awakens trailer is released during Monday Night Football on ESPN and online.
• Monday (after trailer release): Ticket sales begin for The Force Awakens in advance of its December release at "most, if not all" ticketing websites and physical theater locations.
The bits we don't have 100% confirmation on is how ticketing will be handled. It's been suggested to us that all SEVEN of the Star Wars films will be returning to theaters for marathon showings in some locations.
While we can't imagine showing 13 hours and 14 minutes of films all in one go at ALL theaters across the United States, we can see it happening in some larger cities where there's a calling for such a thing.
The Force Awakens showings will begin in the United States starting at 7PM local time on December 17th. If you live in an area where tickets might have a chance of selling out, we suggest you stick around StarWars dot com on Monday night – we'll be there right along with you.