What Does Star Wars "Legends" Mean?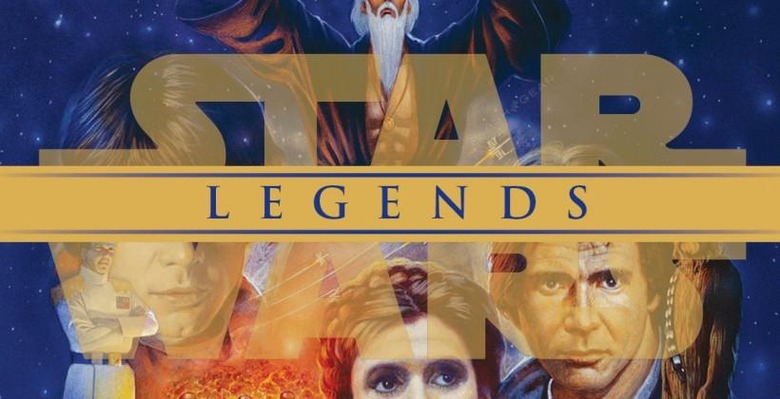 It's been revealed this week by Star Wars officials that Star Wars Episodes 7, 8, and 9 will not tell the same story as books in the same era. Those familiar with the ever-changing word of George Lucas, Lucasfilm, and every official department in-between will know that "canon" isn't a solid term in the Star Wars Universe. Here we're treated to the latest "legends."
Per Star Wars dot com, the Star Wars books based in the "Expanded Universe" will not be be the same story as those in the new films. This move is being made "in order to give maximum creative freedom to the filmmakers and also to preserve an element of surprise and discovery for the audience."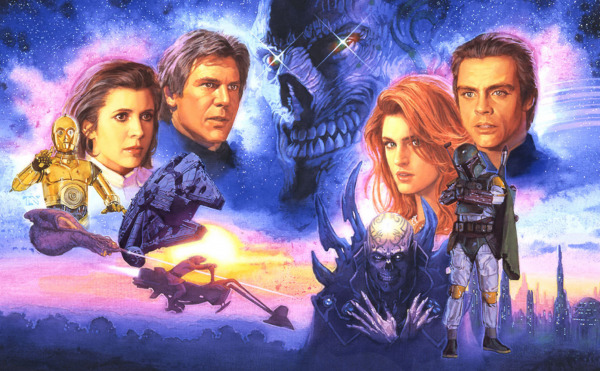 Every piece of material previously published with officially licensed "Expanded Universe" details from Lucasfilm will remain in print. There's no reason to think any books will be cut short as a result of this move.
These books not part of the film series will, on the other hand, be "presented under the new Legends banner."
Lucasfilm-made productions like Star Wars Rebels will be able to continue making use of these stories for themselves – though that may get a bit twisted. Some examples given this week are The Inquisitor, Sienar Fleet Systems, and the Imperial Security Bureau, all in Star Wars Rebels, all sourced from Expanded Universe Star Wars roleplaying games first released in the 1980s.

New books released in direct collaboration with Lucasfilm have potential to become canon, as well. Author John Jackson Miller's next novel will be a preceding chapter to the Star Wars Rebels TV show. This book will have input "direct" from the executive producers of the show Dave Filoni, Simon Kinberg, and Greg Weisman.
Statements made by Lucasfilm this week include an image of Star Wars: Heir to the Empire, one of three books written by Timothy Zahn – one of the most popular Star Wars book series in the history of the brand. This image – as you'll see – shows the new "LEGENDS" banner clearly.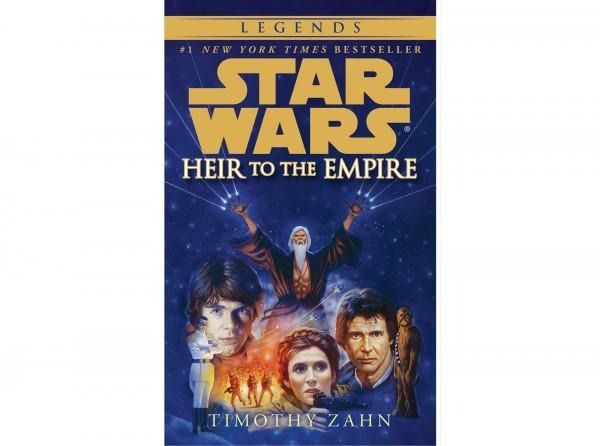 In addition to Lucasfilm-produced movies and television shows in the future, and whatever books they deem worthy, there are a select few bits and pieces that also remain central to this saga's canon. The first six Star Wars movies are canon, as is Star Wars: The Clone Wars.
Lucasfilm President Kathleen Kennedy has been announced to be commanding a new "story group to oversee and coordinate all Star Wars creative development." She's made clear that the team is "set to bring Star Wars back to the big screen, and continue the adventure through games, books, comics, and new formats that are just emerging."
Kennedy continued, "This future of interconnected storytelling will allow fans to explore this galaxy in deeper ways than ever before."
Above you'll see a video created by Lucasfilm dedicated to the Expanded Universe: Past, Present, and Future. Stick around SlashGear's Star Wars tag portal for future coverage – right through the next trilogy of films as well!