Star Trek: Short Treks mini-series brings four episodes to CBS All Access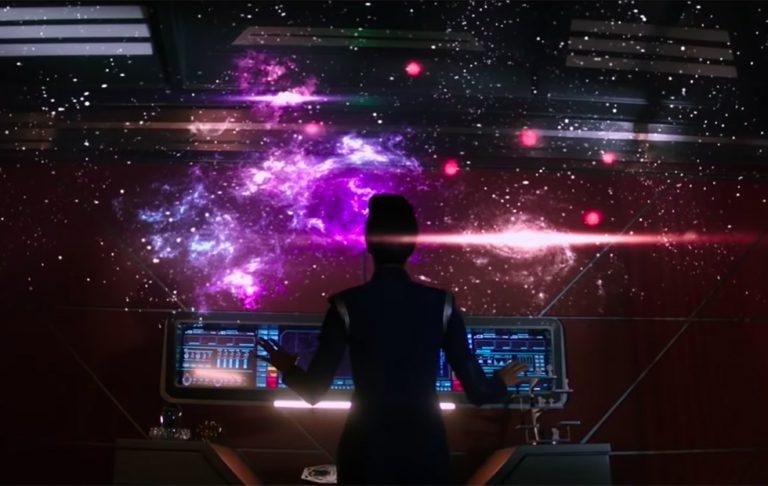 We've previously heard rumors that CBS planned to expand its Star Trek content, but nothing official was stated. That changes today with the announcement of Star Trek: Short Treks, a new series that will be available through CBS All Access, the network's subscription service. The new series was announced at San Diego Comic-Con and is confirmed to have four short episodes.
CBS has been working out plans to expand the Star Trek universe for a while, at least according to past reports citing anonymous sources. The biggest rumor claims CBS plans to launch an entirely new series, one that could be a reboot of The Next Generation, or that would at least tie into it somehow. Rumor also has it that Patrick Stewart may join the unconfirmed series, but nothing official has been stated.
The rumors are, at least generally speaking, true. CBS is preparing to launch a new mini-series comprised of only four short episodes. These appear to be an appetizer of sorts for fans who are waiting for Star Trek: Discovery season 2. A trailer for the upcoming series was also released at SDCC earlier today.
Don't expect too much from Short Treks — each episode is only 10 to 15 minutes in length and will be its own confined story. These will, says CBS, help shed light on major characters and dig deeper into plot lines, making them overall relevant to Discovery though they're not technically part of it.
We don't know what each short episode will revolve around at this time; the mini-series starts in September. As for the second season of Discovery, CBS says it will tie into the overall Star Trek universe, but we'll have to wait to see what exactly the series has planned.
SOURCE: Deadline