Star Trek Into Darkness teams with Dolby Atmos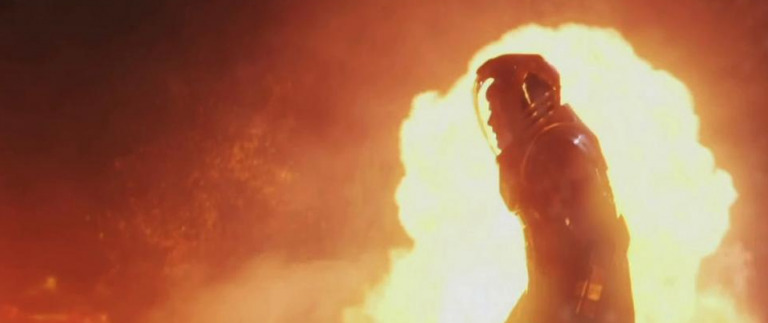 The next Star Trek big-time motion picture event "Star Trek Into Darkness" has been announced to be working with none other than Dolby Atmos for superior sound. The production teams at Bad Robot and director J.J. Abrams have let it be known that they'll be integrating the Dolby Professional Reference Monitor PRM-4200 into their pre and post-production workflows and that the Dolby Atmos audio system will bring the whole Star Trek into Darkness soundtrack experience to a whole new galaxy. This film has been announced to be hitting theaters on May 17th, 2013.
This announcement has Paramount Pictures, a division of Viacom Inc., bringing this news to ShowEast 2012 where they've made it clear that they're aiming for the latest in technical achievements as well as cinematic storytelling with this new beast of a film. With the Dolby hardware and software they'll be using here, the biggest and the best can be a reality, especially since Academy Award winner Andy Nelson and multiple Academy Award nominee Anna Behlmer are up in the re-recording mix laboratory for the Dolby Atmos mix.
Academy Award winner Ben Burtt and multiple Academy Award nominee Matt Wood are the supervising sound editors for this project as well, bringing a revolution to the sound experience with a "new level of creative control" afforded by Dolby. This experience is said to be bringing the "full impact of the sound mix" regardless of the configuration of the theater in which you're experiencing Star Trek Into Darkness in 2013.
"We are in the incredible and lucky position to have access to the latest technology, the best possible tools, and the most talented artists in the business. We are therefore thrilled to announce that we will be employing the amazingly immersive Dolby Atmos audio system to bring the Star Trek into Darkness soundtrack to life." – Abrams
Oddly this does not mean that every theater will have a certified Dolby Atmos experience – a list of theaters selected to show "Star Trek into Darkness in Dolby Atmos" will be released closer to the release date of the film. This film was written by Damon Lindelof, Alex Kurtzman, and Roberto Orci and is produced by the same trio along with Abrams. The film will be produced by the four through Bad Robot Productions and, again, will be directed by Abrams. SlashGear will be continuing to cover Star Trek Into Darkness until it's released – stay tuned!