Star Trek coffee table doubles as one-of-a-kind pinball machine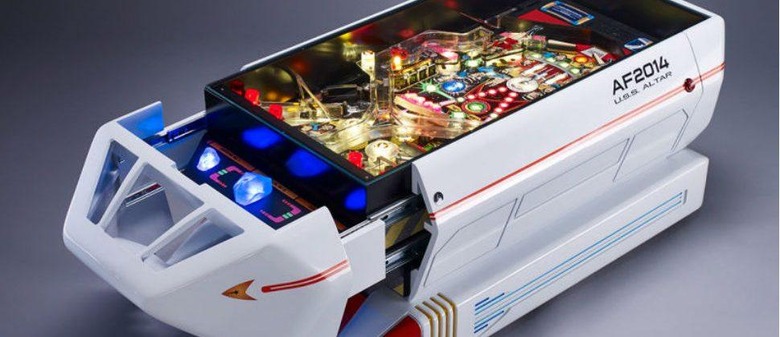 Every living room needs a coffee table — where else are you going to put the remotes and beverages? — but nothing says the coffee table has to be boring. If wood and glass isn't your style, you can always give Alter Furniture's new Star Trek-themed table a try — it doubles as a fully functional and quite dazzling pinball machine, giving your home a touch of arcade style.
The coffee table is officially known as the Shuttle Interactive Coffee Table, no doubt due in part to its shuttle-styled design and, you know, pinball functionality. The top surface can be home to your magazines and cups of coffee, yes, but why subject something so beautiful to your casual clutter?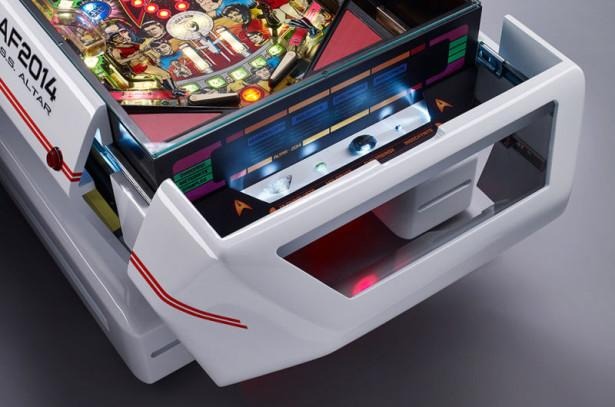 Beneath the glass lies a bright, illuminated pinball surface in which one sees LED lights and more. The table includes some Dilithium crystal-like 'fuel' cells, and there's said to be four real meteorites built into the back of the container. The pinball layout is described as original.
What's the catch? There's only one pinball/coffee table combo of its kind, and you'll have to pay a pretty penny to get it. The pinball machine took 390 or so hours to create, and was built upon the foundation of 1991 Data East pinball machine. The cost is 7,828 Euro, which is about $8,800 USD not including shipping charges. It's available now.
SOURCE: Nerdist