Star Fox 64 3D Blasts Onto The Nintendo 3DS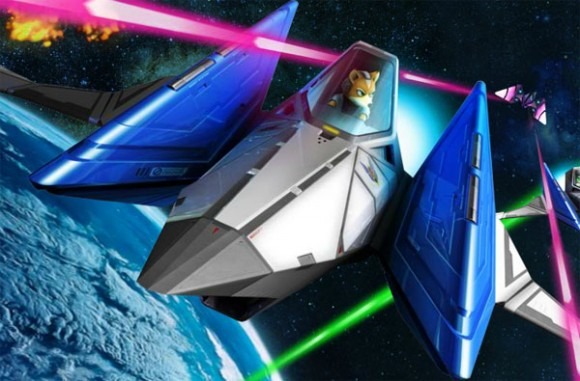 One of the titles I remember playing on the Nintendo long ago was Star Fox 64. That was one of the coolest games and the game is now available fro the gamers with the Nintendo 3DS game system. The game is called Star Fox 64 3DS and it will be in stores tomorrow, September 9. Along with the game is also coming a new color for the Nintendo 3DS with a Flame Red option. That sounds much better than the teal and other color we have now.
Star Fox 64 3D has the complete original game and has a new multiple player mode that allows up to four players to have a dog fight in space against each other. The cool part is that the multiple player mode will work even if only one of the players has Star Fox 64 3D on a game card. The multiple player mode also uses the 3DS inside camera to display the player's faces along with their ships during the fight.
With each win of a match, the player gets a crown with their face to show they are winner. The graphics of the game have been redone completely according to Nintendo and the game allows motion control. Players can fly their ship using the integrated 3DS gyroscope. The new red 3Ds will have the $169 price.