Staples becomes first US retailer to sell 3D printers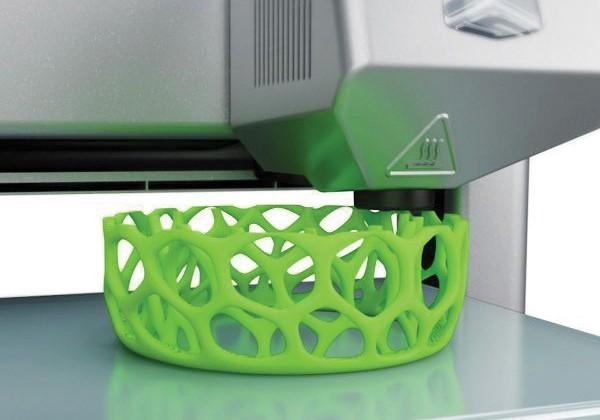 While 3D printers having been for sale for quite a while now, it seems they're gaining enough popularity to begin selling in major retail stores. Office supplies retail chain Staples
that they will begin selling the Cube 3D Printer at its stores, becoming the first major US retail store to sell 3D printers.
The Cube is available now on Staples.com, and will eventually be available in a select number of Staples store by the end of June. The Cube costs $1,300, which is quite a bit less than MakerBot's offerings, which usually start at around $2,000. The printer is able to print objects that are up to 5.5-inches wide and tall.
The Cube features WiFi and is compatible with both Mac and Windows. Plus, the printer comes with 25 free 3D templates to get you off to a quick start, with more templates available online. Staples is also selling ABS and PLA plastic cartridge refills, CubeSticks, and replacement Cube Print Pads. We heard late last year that Staples would be starting its
, so perhaps this is the first baby step into that realm.
The 3D-printing community hasn't gone quite mainstream yet, as it's still very much a niche hobby at this point, but with the beginning of selling 3D printers in major retail chains, the awareness for 3D printing may go up, encouraging more people to get into the hobby and create an even larger community around it.