Staples Easy 3D printing service set to launch in 2013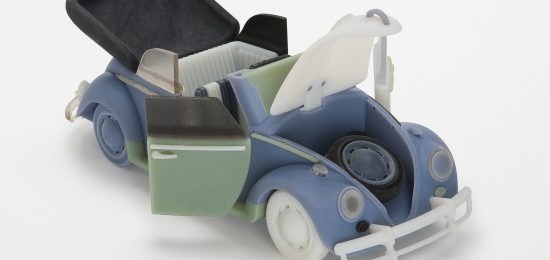 Staples is set to launch its own 3D printing service in 2013 called Staples Easy 3D. Alas, however, it is slated for launch in Belgium and the Netherlands, so most of us will have to shelve our 3D models for now. This comes after a deal made between Staples and Mcor Technologies, bringing 3D printing to the average consumer.
Staples Easy 3D will be something the average consumer will find easy to utilize. The service works by having a customer upload a model file to Staples Office Center, at which point it will be printed. Once finished, depending on the customer's preference, the model will either be shipped or can be picked up at the nearest Staples store.
President of Staples Printing Systems Division in Europe Wouter Van Dijk offered this statement. "Given our market leadership in commercial print, why would we ever stop at two dimensions? Customised parts, prototypes, art objects, architectural models, medical models and 3D maps are items customers need today, in a more affordable and more accessible manner. Mcor will help us to keep prices low, quality high and colour brilliant as we meet the demand."
The service will launch in the first quarter of next year, and will be available soon after that in other countries. This is an excellent step in bringing the reality of 3D printing to the general public, and will provide an accessible way for consumers to create 3D models at a time when 3D printers aren't an easily obtainable commodity. There's no word on how much it'll cost to use the service.