Stadia promises 10 timed exclusives by summer, 120+ games for 2020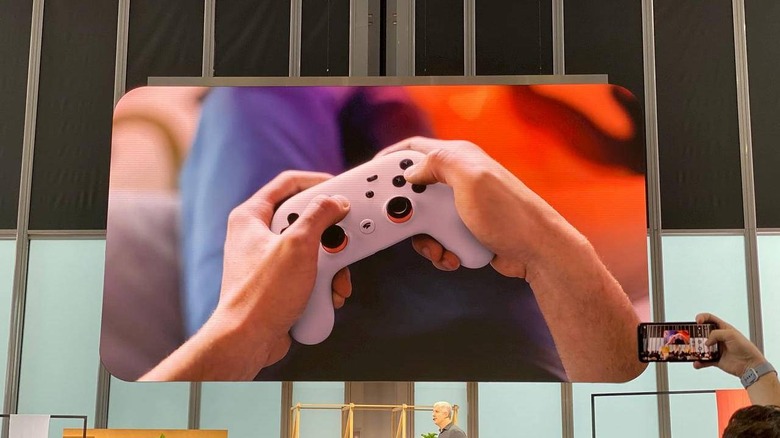 In the months since Stadia launched, Google has been attempting to build out the service's functionality, but we haven't heard a whole lot about games. Today, Google changed that by sharing some details about the games it plans to adds in 2020, and it looks like the company will rely on timed exclusives to sell people on Stadia.
In a blog post to the Stadia Community today, Google explains that it has "more than 120 games," lined up for Stadia in 2020. Of those, Google says that "more than ten" are going to be timed exclusives for the service. Google says that all ten of those games will be out in the first half of the year, so it stands to reason that we'll see more timed exclusives launch for Stadia in the latter half of 2020.
That's all well and good, but there's just one problem with Google's announcement today: it didn't actually name any of the titles it has lined up. While we're sure Stadia fans will be happy to hear then that number of games landing on the service in 2020 exceeds 100, we're also sure that they'd like to know what some of those games are. Instead, all we get is that morsel of information, with Google promising more details once its partners give it the green light to share them.
On the feature front, Google says that it's targeting four specific areas over the next three months. It looks like Stadia on the web will be Google's primary focus in Q1, as it's slated to get support for 4K gaming, more Google Assistant features, and support for wireless gameplay when using the Stadia controller. We'll also see support for more Android phones roll out to Stadia during the quarter, which is something that may already be in the testing phases.
That's all we're getting for now, but Google says that we'll hear more about February's Stadia Pro games toward the end of January. We'll let you know when Google shares those details and more about the games it has on tap for 2020, so stay tuned.