Stadia base free tier details unofficially revealed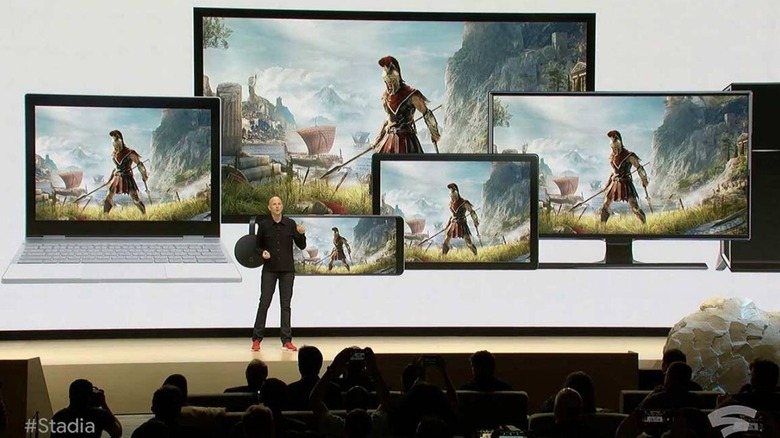 After a period of hype and media coverage, both the good and the bad, Google Stadia's next challenge would be not only to maintain its player base but also to grow it. Founders Edition and Buddy Passes will soon give way to a free tier, which will apparently be called "Stadia Base". Google has yet to officially announce details but it seems that it is already laying the groundwork for an eventual launch in a few months.
Details of what's coming next to Stadia have been gleaned by 9to5Google's teardown of the Stadia Android app, version 2.7 to be exact. The clues provide insight into the existence of features but not exactly to their availability. Hopefully, it won't be too long, though, as the gaming market seems to be getting fidgety about Stadia's perceived stagnation.
Google already confirmed a free tier for the game streaming service but not what a Stadia Base account would imply. Apparently, signing up without a code won't be so easy as it will be limited to just a few per area. This is perhaps to ensure that Stadia's servers don't get hammered by hundreds of gamers who won't be paying for a subscription in the end.
If you do have a code, though, you can apparently bypass that limit. Where you'll be able to get that code is yet unknown but Stadia apparently has a Pro Pass for that purpose. If and when you do get to sign up, you might be offered a month of free Stadia Pro to test the waters. Limits to both the Base and Pro trial period are some of the questions that still need answers to.
The Stadia app version 2.7 also holds clues to promised but unreleased features, particularly the ability to live stream gameplay on YouTube. Family sharing details are also hinted, revealing that a game can only be played by one family member at a time. When these features will actually go live, only Stadia knows. Given the accumulating bad PR it's getting, it better move quickly.