SSC Tuatara makes long-awaited debut at Pebble Beach with 1750hp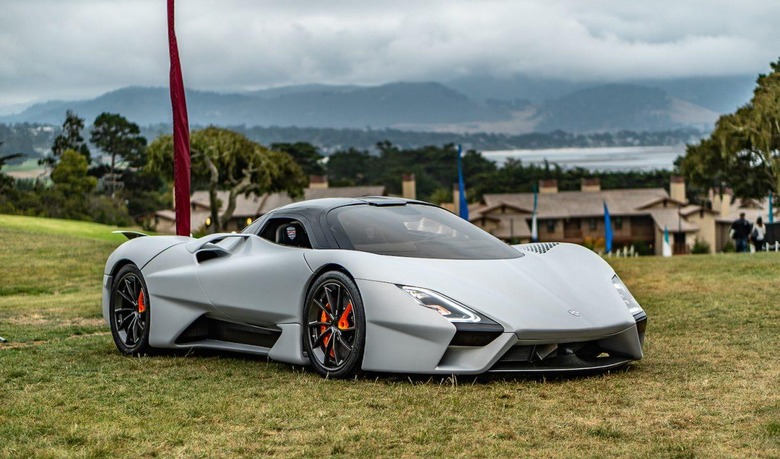 Some may have forgotten, but way back in 2011 boutique carmaker SSC North America revealed a concept for the SSC Tuatara, promising it to be a real American-made "hypercar." The original planned release date of 2013 came and went, but at this year's Pebble Beach car show, the same place the concept debuted, the final production-ready SSC Tuatara has arrived touting an incredible 1,750 horsepower.
The new version of the Tuatara looks almost identical to the original concept from seven years ago, minus some changes to the rear end. This isn't a bad thing, considering that the pointy, all-carbon fiber body was designed by Jason Castriota, previously of Pininfarina, Bertone, and Saab. SSC (previously known as Shelby SuperCars — no relation to Caroll Shelby) says the body design gives the car a drag coefficient of 0.279, which is lower than rival exotics like the Bugatti Chiron, Koenigsegg Agera, and Hennessey Venom F5.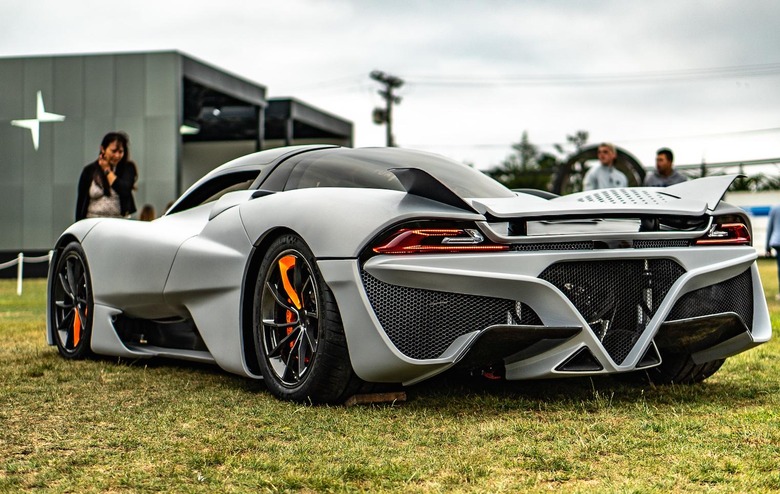 Under the hood the Tuatara features a 5.9-liter twin-turbo V8 engine that was co-developed with Nelson Racing Engines. Along with a redline of 8,800 rpm, the engine has two power ratings: 1,350 horsepower when running on 91 octane gasoline, and a whopping 1,750 horsepower when using E85 ethanol. This is all paired with a seven-speed automated sequential manual transmission, with a "robotic shift system" powering the rear wheels.
SSC is remaining quiet on other specifications, but says its confident the Tuatara can reach a top speed of roughly 300 mph, in turn breaking the world record currently held by the Koenigsegg Agera RS. The carmaker adds that its ready to begin production, which will be limited to just 100, but didn't share details on pricing or an exact release date.
SOURCE SSC North America