Square Root loudspeaker promises no distortion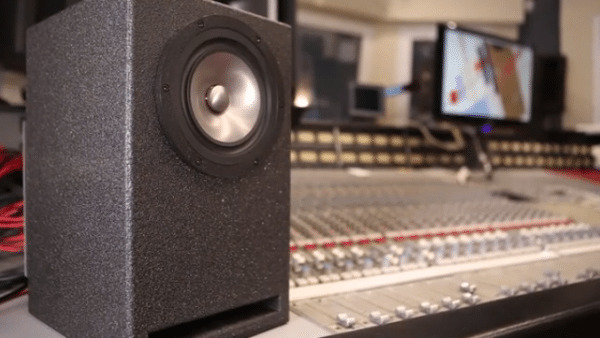 Square Audio has introduced a new loudspeaker called Square Root, and it is designed to be a high end speaker for musicians and others who want quality speakers that eschew common design problems. The Square Root is built upon the foundation the company built with its Square One loudspeaker, which it says was high quality but beyond the budget of most musicians. Square Root is said to have benefits over competing speakers, including a lack of "crossover introduced distortion" and more.
Square Root is said to feature a single full-range driver and offer audio that radiates from the single "true point source". The driver is said to have a low moving mass, soft suspension, and long excursion, the combination of which produces carefully detailed lower frequencies and, says the makers, low compression.
The Square Root speaker has a frequency response of 40Hz – 22kHz and a 103dB max SPL. There's DSP filtering and a Class D amplification, as well as a phase response of +/-10 degrees. The speakers, overall, weighs a bit under 19lbs and measures in at 10 x 8 x 14-inches.
Square Audio, the company behind the Square Root is seeking $38,500 USD on Kickstarter where it has thus far raise nearly $10,000 USD with 14 days remaining. The Early Bird unit is available with a pledge of $690 USD, and will ship to backers starting in October if all goes as planned. The retail price is pegged at $1,490 USD.
SOURCE: Kickstarter