Square Register is so pretty, you'll be pleased to spend money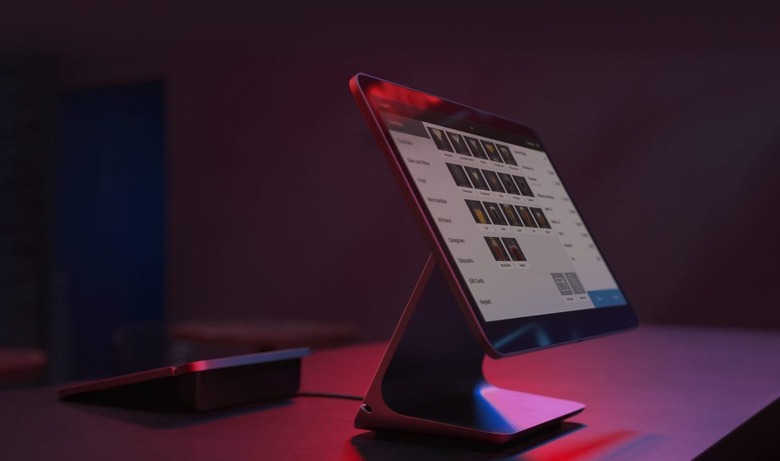 If you're going to spend money, it may as well be via something as charmingly handsome as the new Square Register. The payments company may be best-known for its smartphone dongles, but now has a completely redesigned dual-touchscreen payments terminal with dedicated hardware. That's as opposed to using an iPad or some other tablet as a register workaround.
So, no more running the Square app on an iPad and dealing with version updates and potential clashes with iOS changes. Instead, Square's hardware is all its own, with both ethernet and USB for better reliability than WiFi alone.
Since it has two displays, meanwhile, both the customer and the retailer can see what's going on at once. For the seller, there's a larger, 13.25-inch display that allows for quicker order assembly. On the flip side, there's a 7-inch customer display that can either mount to the stand, or be undocked to move it across a wider countertop.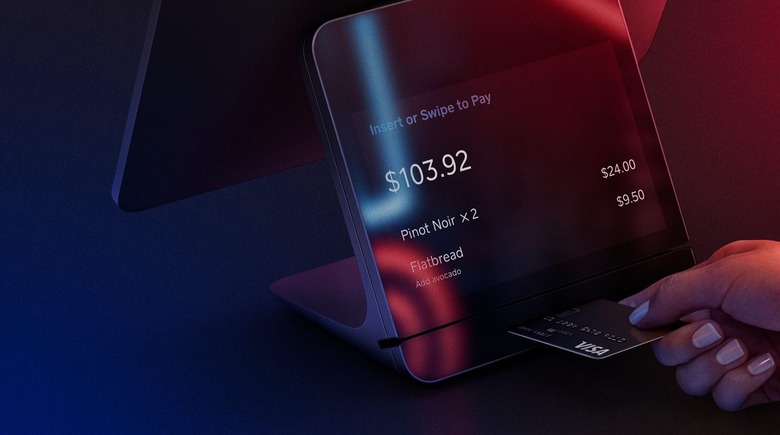 Underneath are both the magnetic swipe slot and a reader for cards with chips. In addition there's NFC for contactless payments, including Apple Pay, Android Pay, and Samsung Pay. There are five USB ports, and support for plugging in accessories like barcode scanners, cash drawers, and receipt printers. Square also offers a battery backup for power cuts, and there's an offline mode in the software so that vendors can keep taking payments even if the network is down.
It might seem like an odd thing to get hung up on, the design and aesthetic of a cash register, but it's part of today's payments arms race between legacy providers and upstarts like Square. The company began by offering a simple dongle that plugged into the headphone jack of an iPhone, and converted magnetic swipes into something its app could understand. After that came a wireless card reader which could handle chip cards, too.
However, while the portability of those devices have made them popular at pop-up stores, farmers markets, and more, there proved to be plenty of companies which wanted to junk their bulky, often confusing fixed registers. Most of the options to do that have relied on repurposing another device, predominantly an iPad, and mounting it on some sort of pivoting stand with an integrated card reader. That allows the tablet to be flipped between the seller and their customer.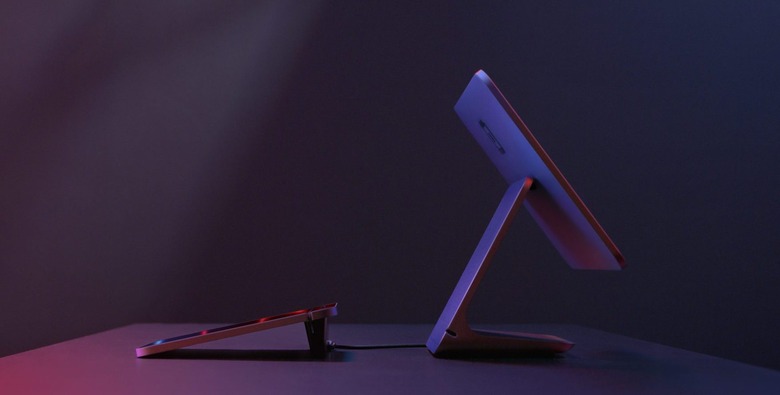 As Square enters the mainstream, though, something like the Square Register not only fits more sleekly into upscale retail, but underscores the company's big data premise. While accepting payments may be the primary purpose for a register, after all, Square's promise of inventory management, sales tracking insights, and more all add heft to the company's offer versus legacy providers.
For customers, meanwhile, it's a sleeker and more transparent way to shop, with all the details of your purchase visible on-screen while the transaction is being processed.
Square is selling the new Square Register for $999 outright, or $49/mo over a period of 24 months. Each transaction is charged a 2.5% plus $0.10 fee.
MORE Square