Square iPads optimized for New York cabs unveiled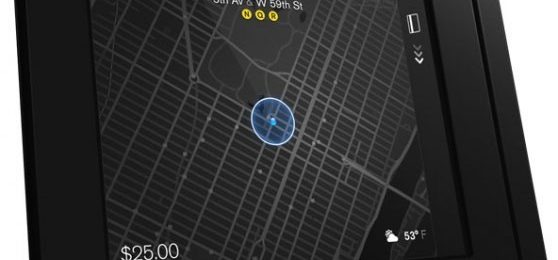 Mobile payment pioneer Square has revealed its design for custom-fitted iPads that will sit in the back of New York City cabs to allow for users to pay with credit cards. In addition, the devices are equipped with special software that shows current location information and the current fare amount. It's part of a pilot program to introduce competition for in-taxi credit card payments.
Currently, cab drivers face the problem of high charge fees whenever a rider pays for their trip with a credit card, but Square wants to drastically reduce those fees. The company has been given the green light from the New York City Taxi & Limousine Commission to put the custom iPads in 30 taxis. If it's successful, rollout will be expanded in a big way. There are thousands of licensed cabs in NYC.
Right now, every yellow can in New York City has a TV for passengers to watch, but it's a loop of the same several minutes of content over and over again. And many riders don't even realize the TV is touchscreen, though this functionality is not being used to its fullest extent at all. Under the newly approved pilot program, which went through a meeting with the New York City Taxi & Limousine Commission last month, riders can use the iPad to browse Internet content during their trip, and then simply swipe their card through the Square reader when it's time to get out.
[via VentureBeat]