Square Enix's Kingdom Hearts 3D pre-order bonus revealed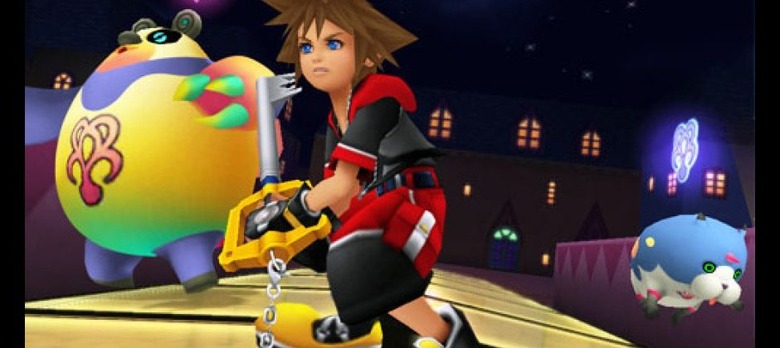 It certainly seems like augmented reality is becoming a bigger and bigger trend for handheld game consoles these days. After games like Kid Icarus Uprising has sparked an interest in the nascent technology, Square Enix has decided to incorporate it in its latest 3DS title, Kingdom Hearts 3D: Dream Drop Distance. It will use the 3DS's camera to allow players to scan in special cards and unlock features within the game.
Square Enix revealed that customers who pre-order the title will receive three promotional augmented reality cards "while supplies last." According to the company, "Using these cards will allow players to unlock rare Dream Eaters and a 360 viewing stand that allows players to take a closer look at their Dream Eaters from all angles." The company further explained that "One wild AR card will randomly unlock one of the three rare Dream Eaters: Ursa Circus, Sudo Neku or Meowjesty."
"The second AR card unlocks R&R Seal Dream Eater, and the last AR card unlocks the 360 viewing stand." Kingdom Hearts has gained a lot of attention because of its intoxicating mix of classic, innocent Disney characters and intense combat and dark overtones. Kingdom Hearts 3D: Dream Drop Distance will be released in the US on July 31.
[via CVG]