Square Enix teases English dubbed Final Fantasy XV clip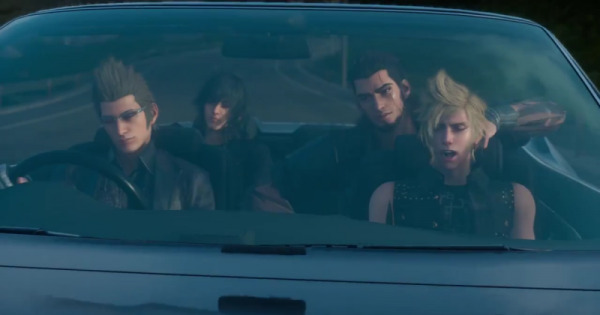 English speaking fans of Final Fantasy, consider yourselves teased. Square Enix has just released, or in this case, re-released the trailer for Final Fantasy XV, but this time without the subtitles. Instead, what fans and viewers will get are the first ever sighting, or rather hearing, of English voices for the upcoming installment of the beloved Japanese RPG franchise. Some more hardcore JRPG fans, however, might prefer the game in its original Japanese voices, given how dubs are sometimes a case of hit or miss.
This trailer for Final Fantasy XV is actually its second, the first one revealed E3 last year. At the Tokyo Game Show 2014 last September, Square Enix showed this latest teaser for the game. Now it's reusing the exact same clip, just adjusted with English voices. It doesn't really add anything new, except to give players an idea of the range and quality of voice acting talent to be expected when the game does land on store shelves.
Final Fantasy XV is expected to be rather interesting in many aspects. It is, for example, believed to be set in a much darker atmosphere compared to previous titles, delving deeper into politics and on personalities of the characters more than the rest. The setting is said to be part of the Fabula Nova Crystallis, the very same mythos enveloping the Final Fantasy XIII trilogy and Final Fantasy Type-0. The game also sees a return of the franchise to a non-MMORPG gameplay after Final Fantasy XIV.
Unfortunately, no new details are being let out and the launch of the game remains a matter of guesswork. But those itching to get their hands on even the smallest sneak peek might get their chance to do so. Those who will be buying the upcoming Final Fantasy Type-O HD will get a copy of a downloadable demo of FINAL FANTASY XV -EPISODE DUSCAE-. Type-0 HD is scheduled to hit the PlayStation 4 and the Xbox One March 17, 2015.