Square Enix teases Apple Watch RPG Cosmos Rings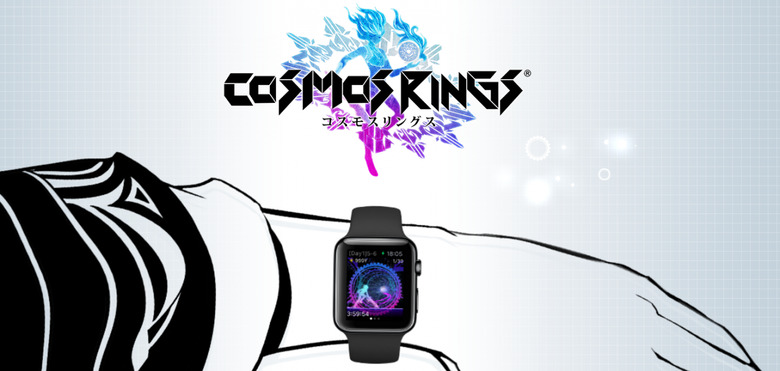 Anyone who follows gaming will know that Square Enix is capable of doing some wacky stuff. The company's nearly 30 year existence has seen hits and misses with plenty of weird offerings dotted in between, but today we're getting a tease for what might just be the company's strangest decision yet: it would seem that Square Enix is planning a new RPG game for the Apple Watch.
Yes, you read that correctly. Square Enix is apparently making an RPG called Cosmos Rings for the Apple Watch. Unfortunately details are very sparse at the moment, but a Siliconera report does say that Takehiro Ando, who worked on the company's Chaos Rings mobile series, will be producing. Yusuke Naora, who has worked as art director on a number of Final Fantasy titles and provided character design for Chaos Rings, will be returning to do art for Cosmos Rings as well.
While making an RPG for the Apple Watch will certainly strike many as an odd decision, someone was bound to try it, and we're tempted to argue that Square Enix is one of the best candidate for the job. Square Enix has never shied away from trying new – if strange – things, and so far, the company has been throwing a lot of weight behind mobile as a platform for games. You can now find a good portion of Square Enix's Final Fantasy series on iOS and Android, along with ports of beloved classics like Chrono Trigger.
Even though there's no real telling what Square Enix is plotting with Cosmos Rings, we're definitely intrigued. Who knows? Maybe Square Enix will be able to pull it off and prove that platform doesn't matter when it comes to making a solid game. It's too early to make any predictions about Cosmos Rings, but you can bet we'll keep watch for more information.
SOURCE: Siliconera