Square Enix and Marvel are teaming up to make an Avengers game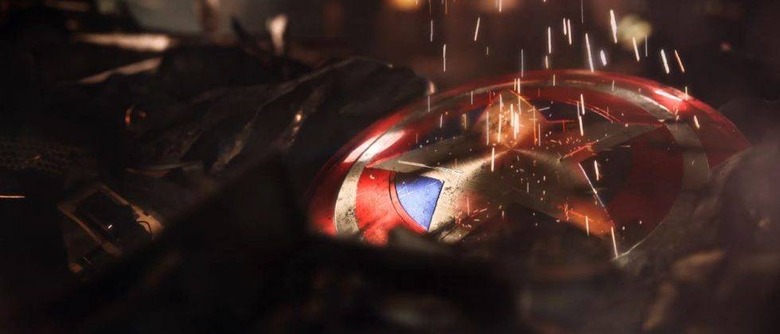 In most cases, Marvel's video games efforts have been focused on the mobile space. That might all be changing, however, as Marvel and Square Enix announced a new partnership today. This team up will see the creation of multiple games, but the first title up will be centered around Marvel's superhero group The Avengers.
The two companies showed off a brief teaser trailer for this incoming Avengers game as well. It doesn't give away many details, but it does show the forgotten and battle scarred artifacts of an Avengers team that has presumably been disassembled. We're able to catch glimpses of Bruce Banner's glasses, Thor's hammer Mjölnir, Captain America's shield, and Iron Man's gauntlet, still flickering with power.
While the trailer isn't good for anything besides building hype, Square Enix does drop a few hints over on its blog. "The Avengers project is being designed for gamers worldwide and will be packed with all the characters, environments, and iconic moments that have thrilled longtime fans of the franchise," the announcement reads. "Featuring a completely original story, it will introduce a universe gamers can play in for years to come."
It sounds like we might have an Avengers-themed MMO on our hands, but it could also be an open world game on the level of Skyrim that allows for a lot of replayability. In any case, Square Enix also tells us that it's being developed by Crystal Dynamics, which many of you will recognize as the studio behind the Tomb Raider franchise. The last two Tomb Raider games have been quite stellar, so hopefully that translates to this new Avengers title.
Sadly, it's going to be a while until we find out more about this game. Square Enix says it won't be revealing more details about The Avengers Project or the other Marvel games it's working on until 2018, so settle in. In the meantime, head down to the comments and tell us what you want out of the Avengers Project.
SOURCE: Square Enix