Spyro Reignited Trilogy confirmed for Xbox One and PS4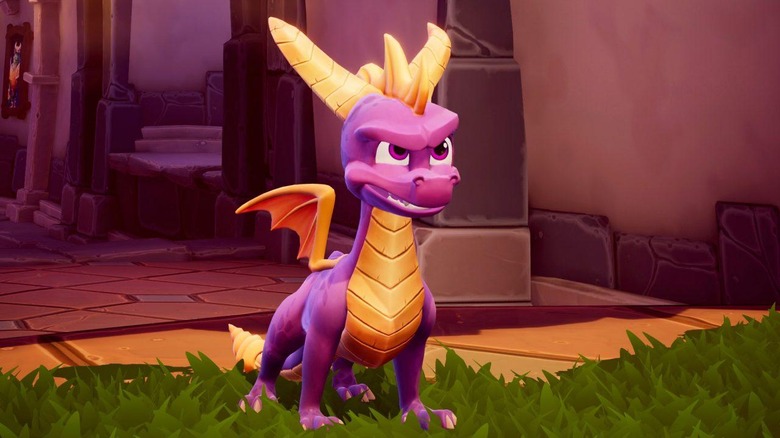 Activision found a lot of success in reviving the Crash Bandicoot franchise with last year's N. Sane Trilogy, so it only makes sense that it would look to other dormant series for more opportunities. Back in February, we heard that the company may be thinking of giving the original Spyro trilogy the same treatment it gave to Crash Bandicoot, and today, Activision confirmed those reports.
Following a leaked listing that appeared on Amazon India this morning, Activision has officially announced the Spyro Reignited Trilogy. The package, as seasoned Spyro veterans would assume, features remakes of Spyro the Dragon, Spyro 2: Ripto's Rage, and Spyro: Year of the Dragon. In a pleasant twist, Activision is launching this game on both Xbox One and PlayStation 4, with extra support on deck for Xbox One X and PS4 Pro.
That's an exciting turn, as initial rumors claimed that the re-mastered trilogy would only be available on PS4 to start, much in the same way the Crash Bandicoot N. Sane Trilogy was. Activision says that developer Toys for Bob has rebuilt each title in the trilogy from the ground up, which means that we can expect new assets and cinematics.
If you happen to own Crash Bandicoot N. Sane Trilogy, you can enter Spyro's classic code (↑ ↑ ↓ ↓ ← → ← → square) on the title screen for Crash Bandicoot 3 to check out the Spyro Reignited Trilogy announcement trailer. If you're pressed for time (or you don't own a copy of the game), you can also watch the trailer embedded above. It certainly looks like Toys for Bob has done a good job at remastering the game for modern platforms, so if you were a Spyro fan back in the day, you might want to check this out when the time comes.
Just as the rumors foretold, Activision is targeting a September release for the Sypro Reignited Trilogy. It'll be arriving on September 21, 2018 with a suggested price of $39.99. Perhaps we'll see a Nintendo Switch version sometime after the game comes to Xbox One and PS4? Time will tell, but for now, head down to the comments section and let us know if you're planning to check out the Spyro Reignited Trilogy in September.