SpyFinder Pro camera detector review: fight fire with fire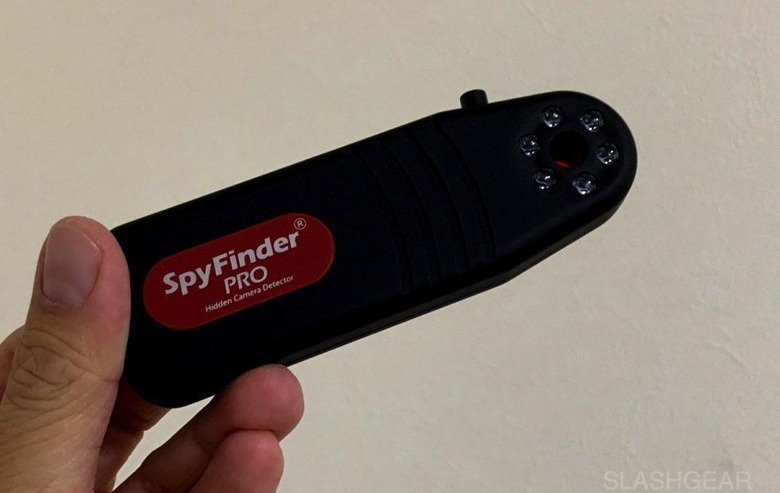 Today's age is a privacy nightmare made real. Never mind rampant spying and hacking of our digital lives, technology as also made it easier for others to spy on us in places where we should feel safe. All hope is not lost though. Because while technology enables such illicit not to mention illegal behavior, it also empowers regular people to take their privacy back into their own hands. One such product is SpyAssociates' new SpyFinder Pro hidden camera detector, which turns you into somewhat like a spy to fight other spies.
It doesn't take much to visually spy on people. Cameras have become so small and so discreet that they can be placed in almost anything and anywhere. Those include lamp, mirrors, picture frames, smoke detectors, and more. And you might be shocked to know that these can be found not just in hotel rooms and AirBnB lodgings but also in dressing rooms, gyms, and maybe even that house you're moving into.
Hidden cameras have also become more sophisticated and more careful about how they're transmitting data. Some store footage locally, making RF-detecting anti-spycam devicss ineffective. But just as spying measures have stepped up their efforts to violate privacy, so do countermeasures level up their methods.
To be honest, the SpyFinder Pro's solution is genius in its simplicity that it's surprising very few have capitalizes on it. It basically uses 6 bright LEDs to strobe lights on suspected areas. Becuase cameras require a reflective lens to function, they have no choice but to betray their location by reflecting that light. What makes this method the most effective anti-spycam strategy is that it works even when the cameras aren't actually working. Their mere presence is reason enough to pack up and leave anyway.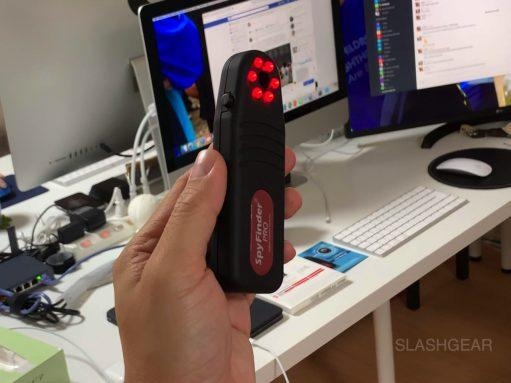 There are a few things that make the SpyFinder Pro special. One is its compact and lightweight design, making it possible to simply drop the camera detector in your luggage or bag. That said, the SpyFinder Pro is unabashedly made of plastic, so you might need to be a bit more careful what you store it with.
The camera detector is also simple to operate. Just press and hold its main button on its side to run on the LED lights. You then peek through the viewfinder as you scan the area searching for such hidden contraptions. The viewfinder only accommodates one eye, of course, and its proximity might present a small hurdle for those wearing glasses. It's not unusable in that regard, but something you'll want to keep in mind nonetheless.
There's another button on the SpyFinder Pro, and it's actually essential in how effective it is in detecting hidden cameras. The button cycles through three LED intensity levels that you can use depending on how far you are from target objects and the kind of surfaces you're shining it on. For scanning walls 50 feet away, it's recommended to use the brightest intensity while nearby reflective surfaces like glass or chrome should use lower intensities. That's because you're bound to get some false positives on the latter, especially with brighter flashing. And while some of the objects these materials are used on might be unlikely to hide a camera, it's sometimes better to err on the side of finding too many, including false positives, than finding too few.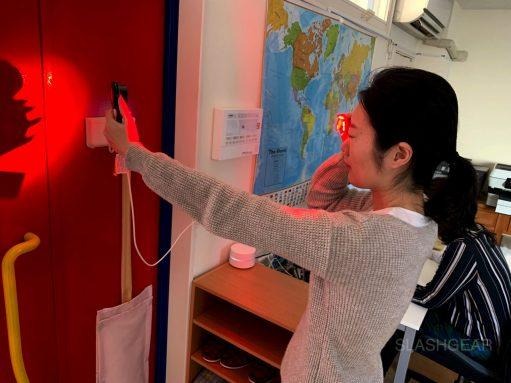 But while the the SpyFinder Pro is simple to operate, looking for hidden cameras isn't a walk in the park. As you might have guessed by now, you have to make a sweep of the entire area so really make sure it's clear. That can get pretty tiring, especially with bigger areas and when you need to take into account distances and materials and the proper intensity to use. Sadly, there's really no escaping that unless you already know or suspect where hidden cameras might be. If you're using this device in the first place, chances are that you don't.
And the biggest catch of all is the price. At $395, it's not an inexpensive kit, especially for a plasticky, single-purpose device. SpyAssociates has a pre-order discount that lets you grab one for $248 but if you hurry and make it to their Kickstarter, you can even get it at half the price at $198.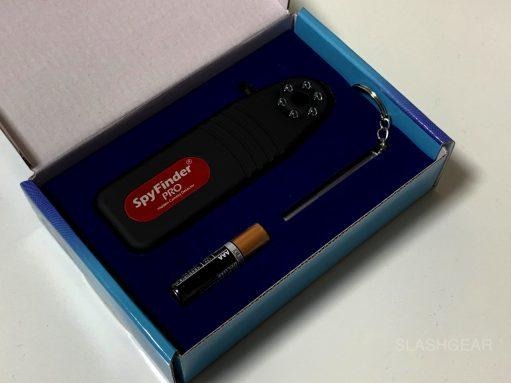 The fight to protect privacy has become more complex thanks to technology. But also thanks to technology, regular people can equip themselves with tools to fight back. The SpyFinder Pro is admittedly an expensive tool, but if you find yourself always traveling and always worrying about your privacy every time you book a room, then it might be worth rushing to Kickstarter to add this to your travel kit.