Spy shots of Lenovo IdeaPad 7 turn up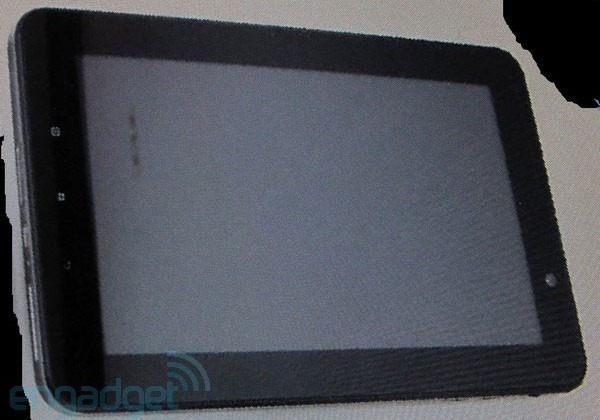 The photos you see here are supposed to be the Lenovo IdeaPad 7. I say supposed because the photos have apparently been altered to hide something according to Engadget. The photos are also very grainy and blurry, as are most spy shots we see. Still, there is a chance that these are the first legit pics of the new Lenovo Android tablet. We have a few rumored specs to go along with the pics too.
The tablet is supposed to have a 7-inch 1024 x 600 touchscreen. The machine is powered by a TI OMAP3621 processor and has a Broadcom GPS unit inside. That processor is the same that the Nook Color uses so presumably the tablet will have similar performance.
Other rumored specs include a 3G modem with a SIM card slot and a slot for a microSD card as well. The tablet has front and rear cameras but we have no indication of what resolution those cameras have. The tablet is expected to run Android 2.x when it lands.
[via Android Community]