Sprint XOHM WiMax Baltimore Speed Tests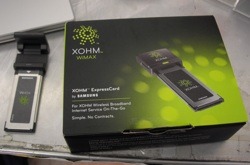 Baltimore was the first city to get Sprint's XOHM WiMax service, so of course, people are giving it a tryout. And it seems the system provides for fairly fast download speeds, though signal strength is apparently the most important thing when it comes to having a good experience or a decidedly so-so one.
Those from Laptop Mag got pretty speedy results, which most likely has to do with the locations chosen for the tests. Web browsing speed was impressive, with CNN.com loading in 14 seconds, and downloading a 233.3MB video from iTunes in 6:10. It faired much better than Verizon's EV-DO service.
However, those over at Gearlog experienced a bit different service, noticing significant differences in signal strength around the city. A strong signal garnered an average of 3.6 megabits downloading and a range of 416 kbps-2.1 megabits/sec for uploads. Weak signals, however made downloads drop to 620 kbps and uploads drop down to 122 kbps.
You can also check out Laptop Mag's file transfer test chart below: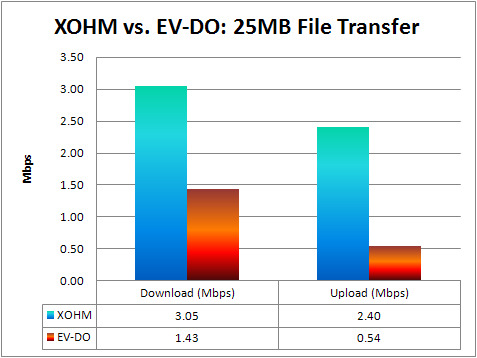 [via Laptop Mag]