Sprint unveils new WiMAX details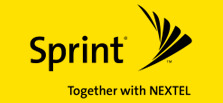 Sprint has released new details surrounding their WiMAX initiative at CTIA this year. Their big plans include bringing WiMAX to 100 million people in the US by the end of 2008. But where are these 100 million people going to be located?
Sprint has updated their list of cities that will be included in the WiMAX development. Nokia, Samsung and Motorola are each working with Sprint on different cities. There's a full listing of the current cities to be covered after the jump.
Cities to be developed by Nokia:
Austin, Dallas, Denver, Fort Worth, Portland, Salt Lake City, San Antonio and Seattle
Cities to be developed by Samsung:
Baltimore, Boston, Philadelphia, Providence and Washington D.C.
Cities to be developed by Motorola:
Chicago, Detroit, Grand Rapids, Indianapolis, Kansas City and Minneapolis
Sprint has also announced that Samsung, ZTE Corporation and ZyXEL will be providing the WiMAX 802.16 devices in a variety of forms. Sprint also hopes to speed up development with their new WiMAX Device and Chipset Ecosystem program. This facilitates the dialog between chipset and device makers, and basically keeps everyone on the same developmental page.
I'm excited to see that Sprint is putting so much effort into this, especially since they listed Indianapolis as one of the cities to be covered in 2008. It seems like all too often those of us in the Hoosier state get left a generation behind the rest of the world. At least it seems that way.