Sprint teams up with Clearwire to build WiMAX network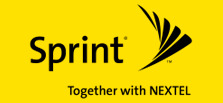 It's no secret that Sprint has been working on deploying a WiMAX network across the nation. However, they have just announced a partnership that promises to expand the network to a total of 300 million people.

Sprint is teaming up with Clearwire in an effort to build the single largest WiMAX network in the US. In addition to the 185 million customers that Sprint is hoping to reach with their network, Clearwire will be building their network to cover around 115 million people. The two networks will actually be created separately, however, customers of both companies will be able to roam seamlessly between the two.
Sprint is still predicting to bring their WiMAX service to 100 million people by the end of 2008, even with this new partnership with Clearwire. As far as I can tell, this looks to be a partnership that will benefit everyone, except those that won't be covered, that is.
[via press release]