Sprint screen grab tips HTC EVO View 4G launch on June 24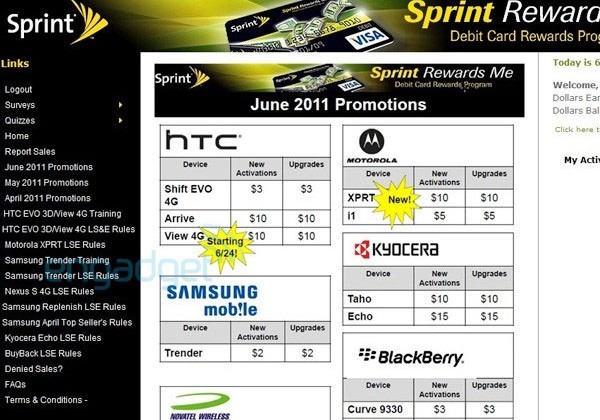 If you liked the HTC Evo Flyer WiFi tablet, we reviewed a while back, but wished it had mobile broadband connectivity; your wish may be coming true in a few weeks. A screen grab from an internal Sprint Rewards Me site has surfaced that lists the HTC View 4G, also known as the Flyer as coming on June 24. With the tablet hitting Sprint it would have 4G WiMax connectivity, assuming you live in a 4G area.
That June 24 launch date is about three weeks away. We liked the tablet in WiFi form well enough. We reckon it's worth a hard look if you want to be able to take notes on your tablet with a pen. The tablet will presumably be the same on the inside as the WiFi version we reviewed other than the WiMax modem needed for that 4G service to work.
The June 24 launch date will be right in line with the promised "summer" launch date. It's also interesting to me that the same June 24 date is also pegged for RadioShack to get the HTC EVO 3D smartphone. That will mean a pair of cool HTC devices will launch on the same day.