Review : Sanyo Katana DLX From Sprint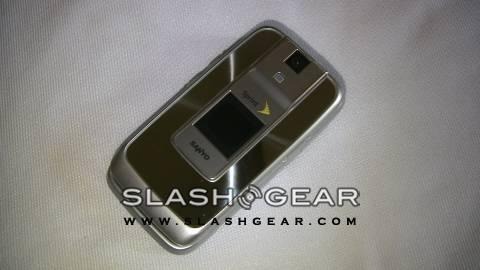 Sprint's second launch of the day, the Katana DLX, might share most of a name with it's entry-level fashion phone, but the clamshell's similarities really stop there. High-speed internet, sat-nav and media; this could be the handset to showcase Sprint's services to a much wider audience.
The Katana DLX could easily be a victim of mistaken identity: spritely in silver, bronze or pink, the 0.6-inch thick clamshell looks, at first glance, like a typical low-spec fashion phone. It's only once you browse the menus (or cheat a little and read the list of functions on the box) that you realise you're doing the DLX a great disservice dismissing it as such. Inside the 3.1oz body lies full GPS sat-nav, a 1.3-megapixel camera, A2DP stereo Bluetooth, a media player and Sprint's high-speed Power Vision data connection.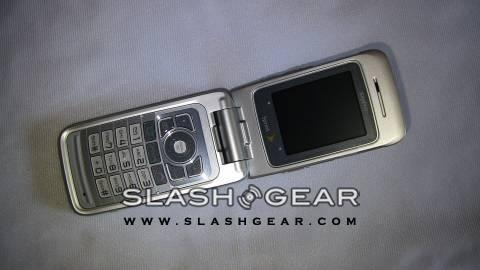 Like its Katana II sibling, also launched today, the DLX has a relatively sober interior at odds with the glitzy outer shell. Still, the buttons are easily pressed and the screen, 2-inches inside and 1-inch outside, clear and serviceable. A good thing too, since the Katana DLX boasts access to Sprint's trio of media services: Music Store for on-the-go track downloads, Sprint TV for more than 50 channels of live and on-demand video, and Sprint Radio with Pandora, SIRIUS, VH1 and MTV streams. Speeds with Power Vision – assuming a reasonable signal – were rapid, especially helpful since the DLX will work as a tethered modem for your laptop.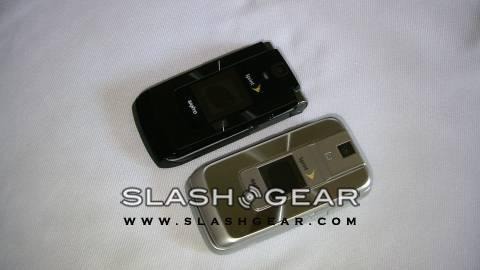 In terms of your own music, the DLX works best with a MicroSD card added. It supports MicroSDHC up to 4GB in size, although only a 128MB card is included, and you can play music either through wired or Bluetooth wireless speakers or through the surprisingly-clear built-in speaker (which also does a pretty good job with speakerphone duties). Files are transferred either via the Sprint Music Manager software (PC only) included or by Bluetooth file transfer.
Just as the Katana II, the DLX supports SMS and MMS messaging; in addition, however, there's one-touch access to email accounts with inbuilt settings for Windows Live, AOL and Yahoo! mail, amongst others. Picture messages download speedily, thanks to the Power Vision data connection, as do the variety of themes, ringers, applications and games on offer from Sprint. The Katana DLX is also compatible with video ringers, should that float your boat.
Onboard GPS makes use of Sprint's handy Navigation service, while the camera – albeit breaking no new ground with its 1.3-megapixel resolution – is capable of capturing both images and video. Battery life is fair, providing up to 4hrs of continuous talktime.
In a way, the Katana DLX's eye-catching looks may count against it with some buyers: phones with business friendly features are supposed to be sober and retiring. However, if it means a new sector of media-hungry consumer users pick the DLX up, they'll find a capable and satisfying handset with a surprising depth of functionality. While it lacks the whiz-bang cutting-edge functionality some rival cellphones are now sporting (such as instant YouTube video upload) it's nonetheless a reasonable choice.
More photos of Katana DLX below.