Sprint iPhone Will Have Unlimited Data Plan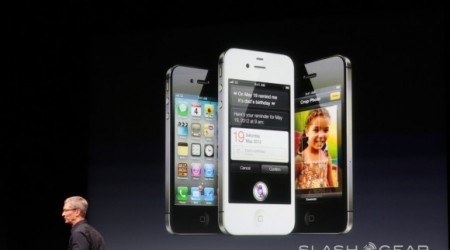 In a confirmation that comes less than 24 hours after the first announcement that Sprint would finally, at long last, get their own set of iPhone devices, the 3rd largest mobile carrier in the USA has announced that they'd be working with unlimited data plans for the release. It's been confirmed that these unlimited plans would be starting at just $69.99 and would include unlimited data and 450 voice minutes plus unlimited mobile-to-mobile calling. Look like the deal for you?
The prices Sprint has quoted, when you include the $10 per month surcharge for smartphones that the carrier adds on to every smartphone after the initial price, will make the lowest tier start at $79.99. There's also an unlimited voice and data plan that'll run at $99.99 a month (or $109.99 with the $10 surcharge, of course.) These prices and the "unlimited" nature of the plans are some of the factors that Sprint is hoping will allow them to stand apart from the new set of iPhone carriers, themselves, Verizon, and AT&T.
Verizon and AT&T will not, as far as we know at this point, be offering any sort of unlimited data plan for the iPhone. All three carriers will offer the iPhone 4S, while Sprint and Verizon will have the iPhone 4 exclusively and AT&T will be the only carrier to continue working with the iPhone 3GS – the only iPhone that a user can get completely for free with a 2 year contract.
Its still unknown if Sprint will launch pre-orders for any model at the same time as the other two carriers and the Apple store. For more information on pricing for all of the iPhone models currently on the docket, head to our posts on-contract and off-contract.
[via Phonescoop]