Sprint's EV-DO Revision A Broadband Upgrade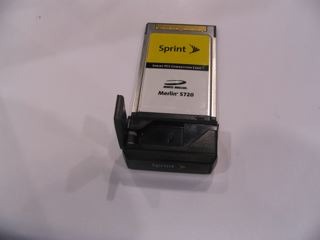 It seems as though the EV-DO race between Sprint and Verizon is never ending.  Sprint is gaining a slight lead with the announcement of their upcoming implementation of Rev. A EV-DO release.    Sprint's customers in areas where it's rolled out, will enjoy an average download speeds of 450 – 800 kbps; and an average upload speeds of up to 300 – 400 kbps. Verizon is still operating under Rev. 0, so it will be interesting to watch how they will respond to this announcement.
The Rev A. card is backward compatible with Rev. 0 network, except the speed will drop.  Two-year contract should bring the price of the card to $99.99 and $174.99 for a one-year commitment.
Sprint Rev A rollout accelerated. 40m end of this year [via Mobility Today]