Sprint adopt Qualcomm Brew; entry-level HTC incoming?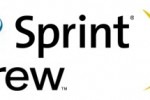 Sprint have obviously decided that it helps to have fingers in as many developer pies as possible, with the announcement that they will now be launching Qualcomm's Brew mobile platform.  No specific devices are mentioned by the carrier, only that they will run both native Brew apps together with "high-performance mobile Java" software.
The decision moves Sprint further in line with Verizon, who use Brew for the majority of their feature phones.  Earlier this year, a DigiTimes report quoted "industry sources" claiming that HTC were planning at least one new entry-level 3G device, that would be Brew-based but use a similar Sense-style UI as the rest of the company's recent range.
The timescale given for the handset's release was September or October, though no carrier was tipped.  While it's obviously speculation, the timing of the Sprint announcement and the HTC leak might indicate some possible connection.
Press Release:
Sprint Plans to Expand Customer Options by Launching Qualcomm's Brew Mobile Platform

Phones with new Brew MP will add to Sprint's industry-leading open approach with more options for customers

OVERLAND PARK, Kan.–(BUSINESS WIRE)–Sep. 11, 2009– Sprint (NYSE:S) today announced it is planning to offer its customers additional device options by launching devices running Qualcomm's Brew Mobile Platform™ (Brew MP). Brew MP is a mobile operating system that can support feature phones and smartphones alike.

"Sprint is committed to delivering the most compelling technology to our customers, through a variety of operating systems, and we now have the ability to uniquely integrate compelling features and services deep in the hardware with Brew MP," said Brian Finnerty, director of device development for Sprint. "By supporting both high-performance mobile Java and native applications on Brew MP, we can offer more advanced devices to an even broader set of Sprint customers."

Sprint's industry-leading open approach means Sprint is dedicated to offering customers a variety of devices with multiple platforms that take advantage of the Now Network so customers can do what they want, when they want with their Sprint phone. Through the Sprint Application Developer Program (http://developer.sprint.com), developers can leverage the capabilities of these various platforms to create differentiated and personalized services.