Sprinkles Cupcakes open its first Cupcakes ATM in NYC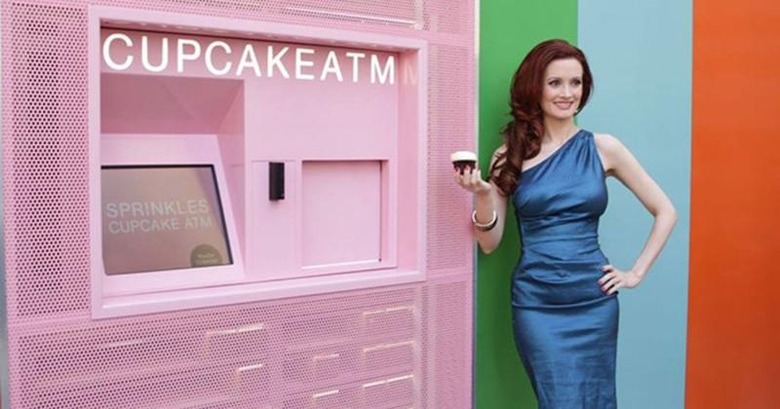 The Big Apple is home to some really ingenious business and the Cupcake ATM definitely takes the cake. The Cupcake ATM parks itself right next to the Sprinkles Cupcakes bakery on the Upper East Side in New York and operates 24 hours a day.
The next time you are in the vicinity of Lexington Avenue, between 60th and 61st, you can get your sugar-fix at the press of a button. The freshly loaded cupcakes come in twenty different varieties and include the scrumptious red velvet, Cuban coffee, banana dark chocolate and cinnamon sugar flavors.
Akin to the many weird and inventive Japanese vending machines, this ATM holds as many as 760 cupcakes at a time. Prices begin at $4.25, which is pretty standard, and you can even pick two special mini cupcakes for your pooch at $5. The doggy-special comes in a single flavor and are sugar-free. They have a yogurt frosting to keep the treat healthy.
Charles Nelson, the co-founder of Sprinkles Cupcakes, started the business with his wife. This Beverly Hills-based company has already seduced LA, Chicago, Atlanta and Dallas with their sweet offerings. Like most inventions, the ATM was conceived out of the necessity of satisfying Nelson's very-pregnant wife's cupcake craving that she had in the middle of the night. This incident took place six years ago, and like they say....the rest is history.
SOURCE: AdWeek