Sprint Nexus S 4G Found in the Wild by Android Community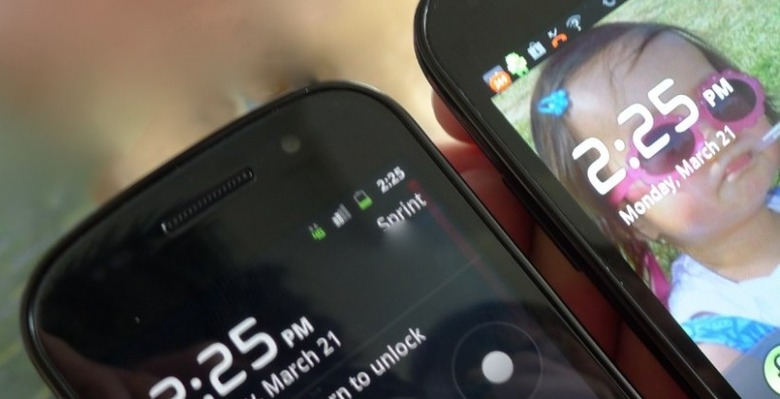 We're here at CTIA 2011 where our pals over at Android Community seem to have fallen face first into a few "spy" photos of the Sprint Nexus S. They're noting that this phone appears to be virtually indistinguishable from the original Nexus S in every way save for a few tiny details (in the hardware, of course.) Inside the back of the phone, that is, under the battery cover, there's a noticeably absent partner that'd normally be riding along, the SIM card. A tiny adjustment of plastic and a bit less metal here and there and poof! It's a brand new phone.
The other ever so tiny difference between this and the original Nexus S Google powerhouse phone is the weight, this phone apparently just a "baby hair" lighter than the original. Note that the back of the phone on the original has a bit of the ol' StealthArmor on it, so don't get too antsy about the battery cover. All that said, this phone will more than likely be shown off in earnest later this week at some event or another (probably a SPRINT event, do you think?)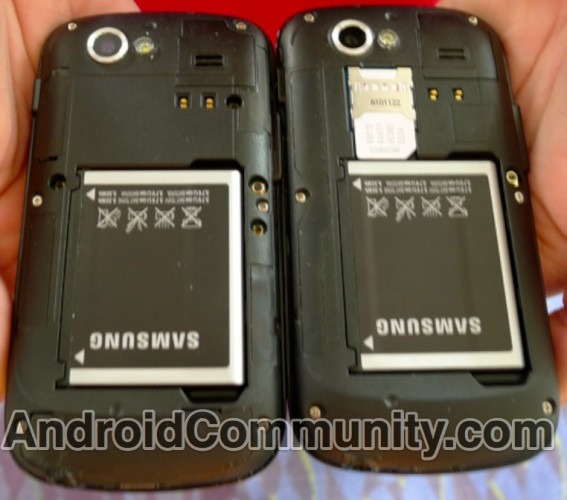 In all honesty though, this phone is really exciting, and we're sure those wary of the recent announcement that AT&T will be picking up a piece of T-Mobile will be glad to hear that this phone is, indeed, now going to be on Sprint. Until we get a better look at the phone, all we've got are these sassy spy shots though, so get your trading boots on and get ready to march on down to the Sprint store sooner than later! More as we get it!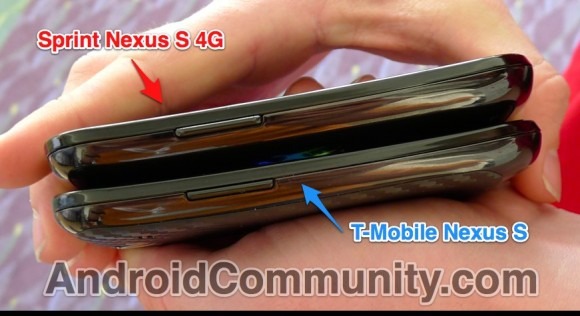 [via Android Community]