Spotted: OnePlus 7 prototype (or something even better)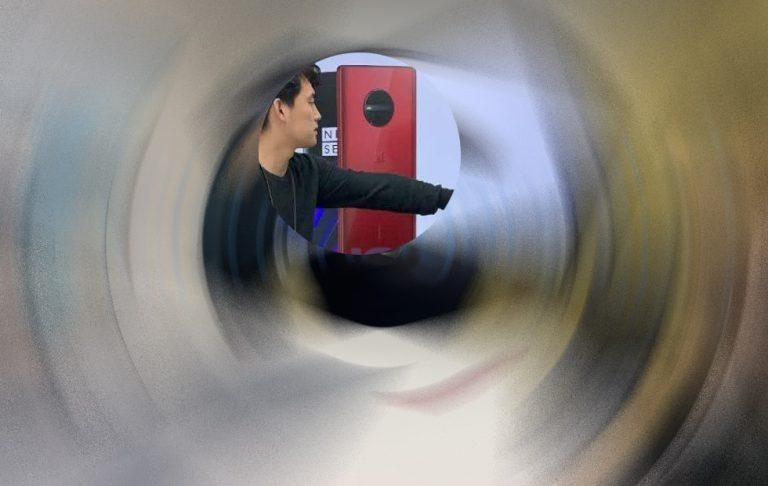 It's time to start taking a peek at the OnePlus 7 – a device that's been leaked in a strange form today. The image we're looking at here shows a OnePlus smartphone from several angles, in a form we've never seen before. We see someone who VERY much looks like OnePlus CEO Carl Pei making a presentation two at least three colleagues. We also see some less-than-obvious details, too.
OnePlus 7, not a prototype
The OnePlus 7 – or whatever it'll be called – will come with 5G connectivity right out the gate. That's been made pretty obvious, thanks to a OnePlus presentation at the most recent major Qualcomm Snapdragon event. There they suggested they'd have one of the first 5G smartphones in the world, and one of the first to feature Qualcomm's newest Snapdragon processor.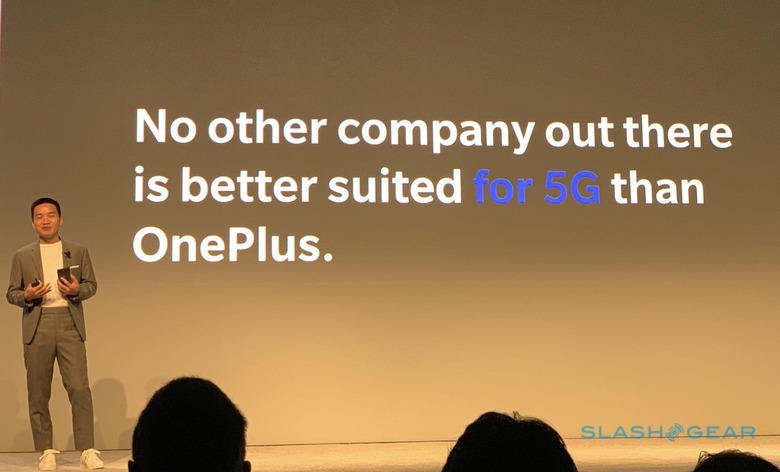 That syncs up well with previous OnePlus smartphone launches, and what with the very few rumors we've heard over the last few weeks, the look matches up too. Granted, this COULD just be a prototype device, but it'd be very strange for the company to devote time and effort to creating some ad-level renderings of a smartphone if they didn't plan on using them for an eventual smartphone release.
It COULD be that this is the next standard OnePlus smartphone release – that'd be OnePlus 7. The other possibility is one I find a bit more compelling.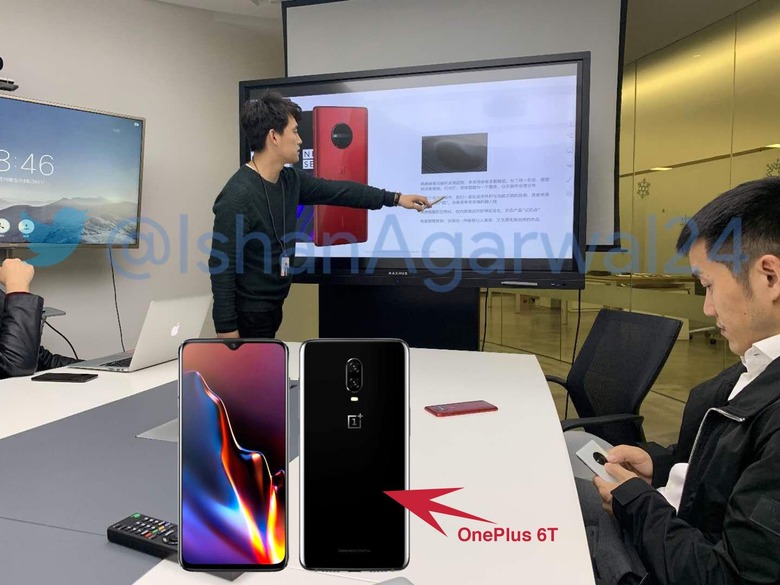 A different OnePlus phone altogether
Every 5G-capable smartphone we've seen tipped, revealed, or rumored so far has been exceedingly costly. It'd be a big leap for OnePlus to deliver a smartphone that cost significantly more than the phones they've released over the past couple of years. Especially since they've just this year gotten their first US-based carrier deal – with T-Mobile USA – and they've sold a massive number of units as a result. Changing their price structure right now would be less-than-advisable.
If they're going to take advantage of the first 5G spectrum launches in the year 2019, they're going to need a 5G smartphone. I'm not entirely convinced that the OnePlus 7 will have 5G on its own. I believe this might be the OnePlus equivalent of the Samsung Galaxy S10 "Beyond X" – aka the first Samsung 5G smartphone.
Colors and Cameras
We're seeing two different versions of the phone – if not three – one in white/silver, another in red, and a third phone that might just be something completely different, sitting on the far side of the table. If what we're seeing on the backside of this phone is accurate, we're seeing at least three cameras in the mix.
If history holds precedent, the next OPPO smartphone in the R line, aka OPPO R18 or R18 Pro, will indicate what the OnePlus 7 will hold – for the most part. That's for specs only, not necessarily aesthetics. If what we've seen from a leak from GF Securities (Hong Kong) is true, we'll be seeing a MONSTER camera array.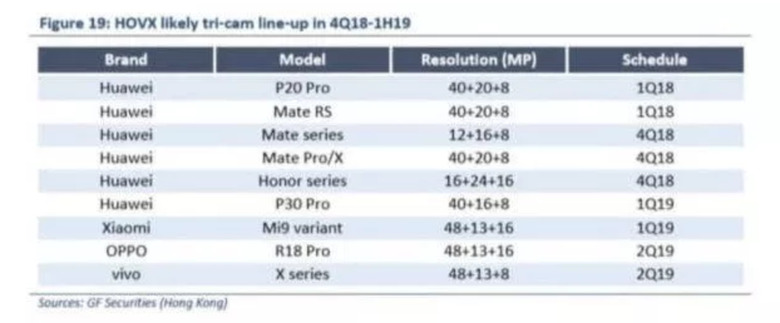 The camera array that'll likely appear here is a Sony IMX568-toting 3-camera array, including a 13, a 16, and a 48-megapixel sensor. The 48MP sensor is the Sony IMX568 that'll likely dominate the highest-end smartphones of the first half of the year in 2019.
It's also possible the OnePlus 7 – or whatever this device will be called – will have a new sort of in-display Fingerprint Sensor. It'll be at least as nice as what the company had in 2018 with the OnePlus 6T.
Release Date (not quite yet)
If what we've seen in the last few years holds true, we'll see the OnePlus 7 revealed in May of 2019. Around one month later, the phone will be in users' hands around the world, more than likely. OR it could be that OnePlus is aiming to release the OnePlus 7 earlier than normal, then follow up with a 5G-capable smartphone once carriers are ready to roll. We shall see!
NOTE: This image first appeared on Twitter where IshanAgarwal24 posted the image from a supposed anonymous source.
UPDATE: A lot of this is confirmed – so to speak – in an article posted on December 12th, 2019. It's all happening!