Spotify's new Family Plan gives you 6 accounts for $15 per month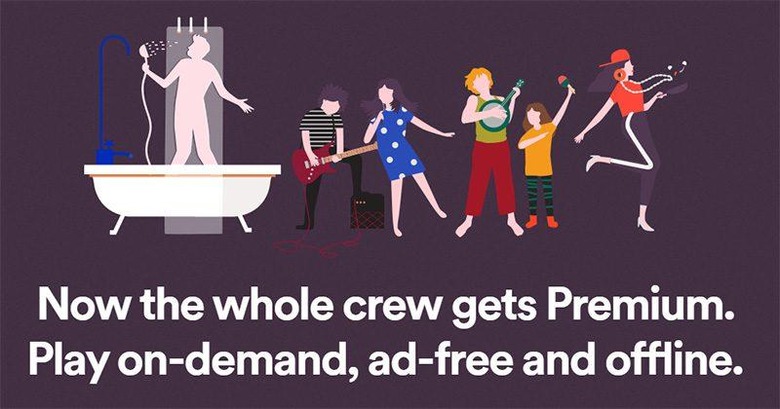 In this digital age, it's not uncommon for every member of the family to have their own smartphone, laptop, and possibly a tablet, too. With everyone using these devices, there's going to be some overlap on what subscriptions they have. Well Spotify is updating their Family Plan, and it's going to save you some money every month.
Spotify has had a Family Plan for a while now. It's a pretty simple plan, which allows you to have two users for $14.99 per month. If you want to add more people to the plan, you can pay another $5 per month to do so. This basically lets you add family members for half the cost of a regular Premium subscription. People have been enjoying this feature, but Spotify thinks that they can do better.
Today, the company rolled out their new Family Plan. The new plan has a single price, regardless of how many accounts are tied to it (with a maximum of 6). The new price? Just $14.99 per month, the same as the original Family Plan's entry price. Each user still gets their own individual account, with their own playlists and saved music. You won't be losing any features with this new plan, you'll just be saving money.
For those who want to have separate plans for each member of their family, this is a fantastic deal. The original family plan had a limit of 5 users, and if you paid for all of those accounts, it was $29.99. That's twice as much as it costs to have 6 users on a plan now.
Source: Spotify