Spotify targets family plan sharing by requesting user location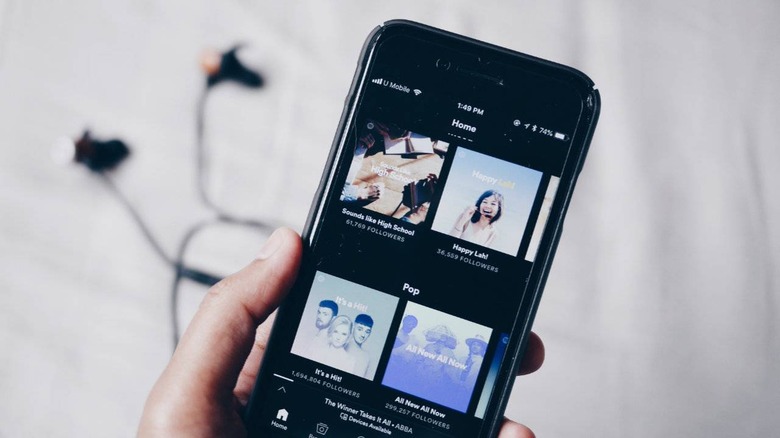 Spotify is targeting users who are sharing family plans in ways that violate its terms of service. This isn't the first time the company has targeted this unapproved sharing, but it is the first time it will take more drastic steps to stop users from providing account access to individuals living outside of their home. To do this, Spotify will start periodically requesting access to each family plan user's location.
In addition to its free service, Spotify offers multiple premium plans, including a family plan that costs $14.99/month for up to six accounts. As with the individual plan, the family plan offers ad-free access to the service's music, as well as offline access and on-demand playback.
This family plan is listed as available for 'families residing on the same address,' but it's not unusual for people who live at different locations to share a single family plan; assuming six people contribute to the plan, each person would only pay around $2.50/month in contrast to the $9.99/month fee for the individual plan.
The company recently updated the Premium Family Terms and Conditions to make a location data test from last year a permanent part of its service. Going forward, the company says that each user on a family plan will need to verify their home addresses and that they'll be asked to re-verify these addresses 'from time to time.'
Spotify lists this requirement as having been implemented in order to make sure that users on a family plan are still eligible. Presumably, this means users will need to type in their home address, which is easy for account cheats to lie about. Assuming someone was to enter something other than the family address, however, Spotify would consider them ineligible for the family plan; it's unclear whether only that user would be removed or if the entire family account would be jeopardized.
The updated Terms and Conditions aren't surprising. Around this time last year, Spotify terminated a test that required family plan accounts to verify their location by using precise GPS data. The test was criticized for potentially penalizing users who weren't physically located at the home address and for what many felt was an invasion of privacy.