Spotify Support Is Coming Back To Some Roku Devices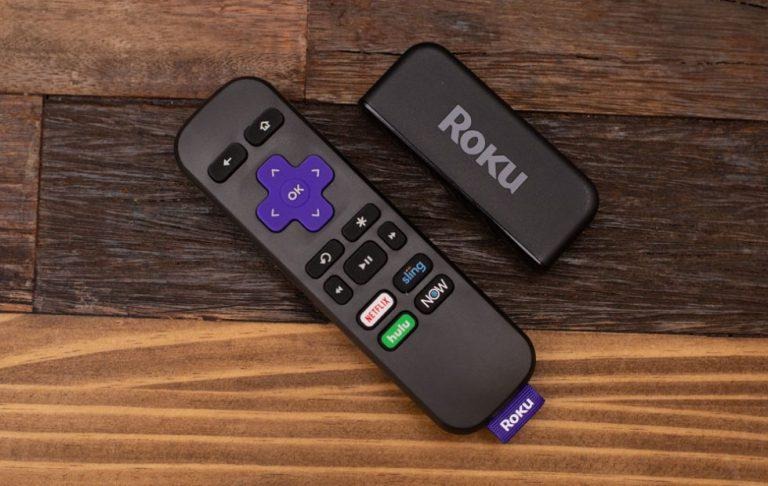 Roku devices got support for Spotify years ago, but lost it in 2017 due to technical issues. That's about to change, though, as Roku pushes out Roku OS 9, which will include Spotify support, according to the release notes. Not all Roku devices will get the support, but the ones that do will be able to access both the free service and Spotify Premium.
The company published its Roku OS 9 release notes today, saying that the software is currently rolling out to its wireless speakers, streaming devices, and smart TVs. A variety of changes come with the new software, including the addition of Automatic Volume Leveling for certain models, improvements to performance, and more.
Nestled within the release notes is a bit about Spotify; the company reveals that some Roku devices will regain Spotify support with this update. Both free users and Spotify Premium customers will be able to access their favorite music from the service using their Roku device.
The new ability will be present in Roku OS 9 and will include support for the Roku remote and launching through Spotify Connect (via a tablet, laptop, etc). Once someone with a supported device gets the Roku OS 9 update, the company says they'll be able to find the Spotify app within the Roku channel store; it'll be listed under "music."
Spotify will also be supported on Roku TV models that are running software version 8.2, according to the company. The full list of Roku streaming devices receiving the OS 9 update are below:
Roku Streaming Players – 4661X, 4660X, 4640X, 4630X, 4620X, 4400X, 4230X, 4210X, 4200X, 3921X, 3920X, 3910X, 3900X, 3810X, 3800X, 3710X, 3700X, 3600X, 3500X, 3420X, 3400X, 3100X, 3050X, 3000X, 2720X, 2710X, 2700X, 2500X, 2450X, 2400X. Roku TV – All Roku TV models are expected to receive Roku OS 9
SOURCE: Roku