Spotify Play Button embeds music for free
Spotify has launched the Spotify Play Button, an embeddable media player allowing websites to insert a song, album or playlist directly into their pages. Targeting sites like band pages, which might want to allow fans to listen to their tracks without diverting them away from the page itself, the Spotify Play Button is free to use and offers access to the streaming media company's millions of tracks. Meanwhile, there's also integration into popular microblogging service Tumblr.
For site managers, Spotify has apparently made it particularly straightforward to embed music. "Just grab any song, album or playlist URI from within Spotify" the company says, "and head to our developer website to get the embed link."
However, unlike existing streaming media systems suitable for embedding, the Spotify Play Button won't be entirely seamless for visitors. Those who don't have Spotify installed will have to get the desktop app, which will be loaded in the background.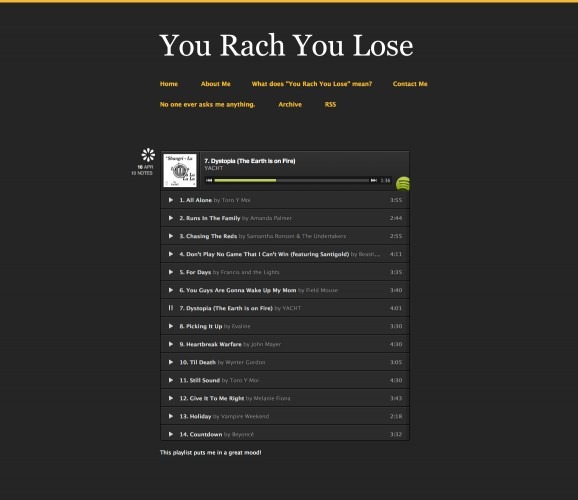 Another potential limit is that the button will only offer audio to users in countries where Spotify has licensing. Those locations where listening limits are in place – up to 10 hours per month for free accounts, in some countries – will find their playback with the Spotify Play Button counts against that limit, too.