Spotify now shows users the top tracks in their network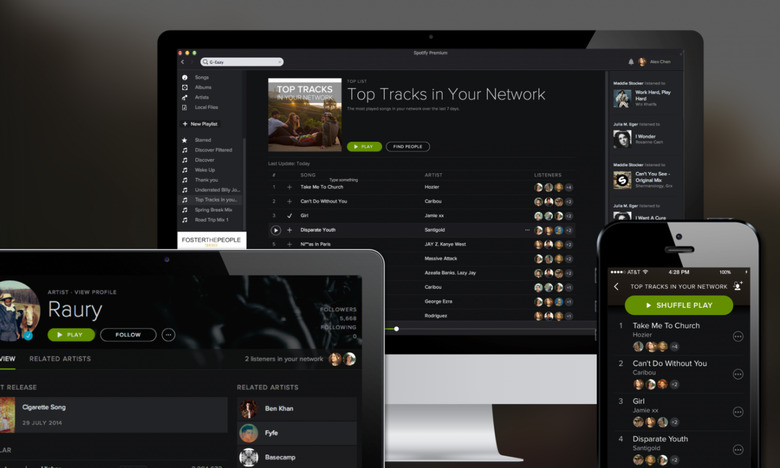 Spotify has announced a new feature that shows the top tracks within one's own network, with that network being the user's group of friends using the music streaming service. Says Spotify, "One out of every five Spotify streams comes from a user listening to another user's music." The idea is that music recommendation is often best when it comes from someone you know or follow, and so a track listened to by multiple friends is likely something you'd want to check out yourself.
The new functionality is called "Top Tracks in Your Network", and is a new discovery feature that makes it easier to see what music friends are listening to the most. The tracks are shown in a new chart listing the songs a user's followers have listened to the most.
The position of a song within the chart shows how popular it is with one's friends. The song in the first slot is the most popular, for example, and the daily refreshes mean it'll update as users' listening habits shift. Friends listening to any particular song on the list are included by the track's details.
The top tracks chart is located in the "Browse" part of the Top Lists. So far the feature has arrived for mobile users on both Android and iOS, but those who primarily use the service on a desktop will have to wait a bit long, with Spotify saying it'll be arriving "soon".
SOURCE: Spotify