Spotify Mobile Gets No-Subscription Phone And Tablet Streaming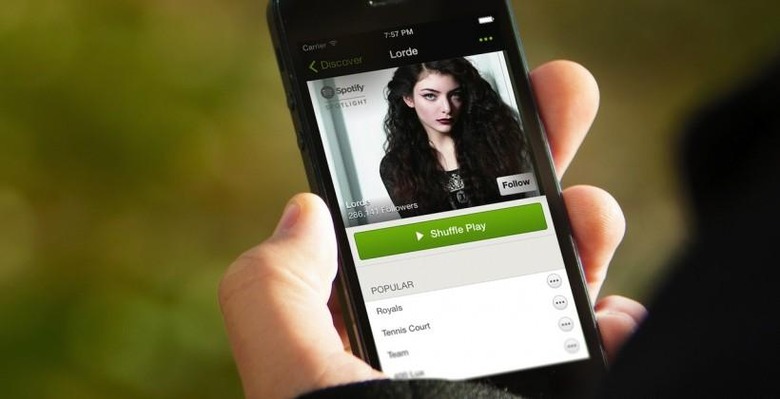 Spotify has launched new free music streaming packages for smartphones and tablets, expanding its service into 20 new markets in the process. Now offered in 55 locations, as of today Spotify is offered in the existing Premium subscription package for the most flexible access, but those willing to put up with some limits and listen to some adverts can get free play while they're on their phone or tablet.
On phones, the new Spotify Mobile Free package offers shuffle play access of any playlist or any specific artist's catalog, in addition to the ability to create your own playlists. However, there's not specific access to individual songs on-demand.
That's reserved for the Spotify Desktop & Tablet Free package, which also has the DIY playlist and shuffle access of the Mobile Free offer. Nonetheless, if you want the highest quality audio playback, no advertising, and the ability to cache music for offline playback when you haven't got a connection, you'll still need to pony up for Spotify Premium.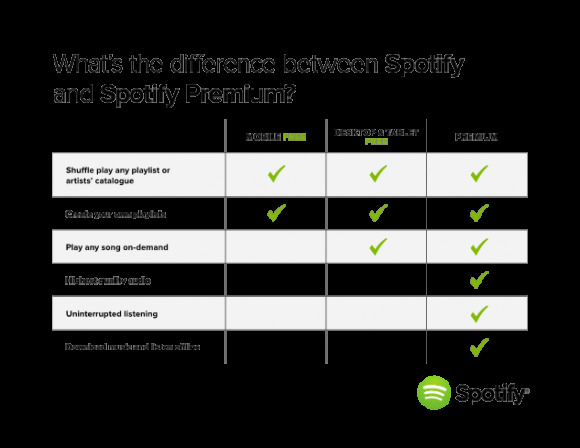 The Premium subscription is also needed for Spotify Connect, which allows the music catalog to be accessed on other home entertainment kit such as Sonos speakers and select smart TVs.
Nonetheless, it's an ambitious plan that should keep Spotify relevant against other free services like iTunes Radio on iOS. Still, the company is holding out hope that listeners will want fine enough control over what they're playing to upgrade to Premium.
As for the service expansion, that now brings Spotify to Bolivia, Bulgaria, Chile, Colombia, Costa Rica, Cyprus, Czech Republic, Dominican Republic, Ecuador, El Salvador, Guatemala, Honduras, Hungary, Malta, Nicaragua, Panama, Paraguay, Peru, Slovakia, and Uruguay. The free packages will be available across them all.