Spotify Lite available on Android: very basic functionality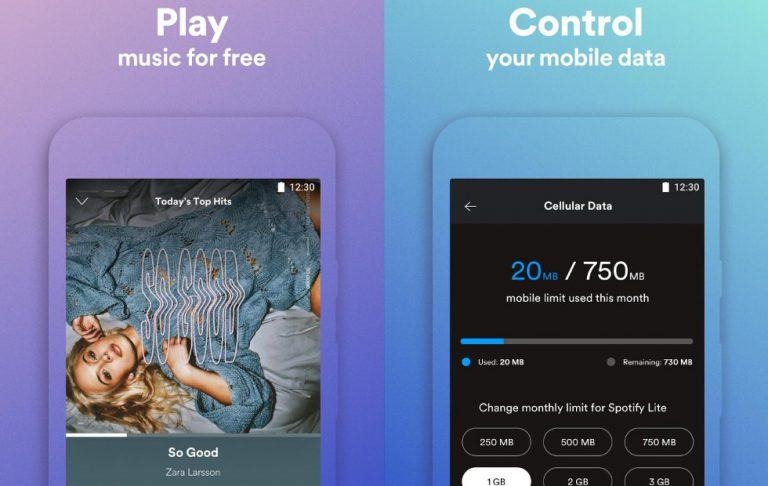 There is definitely an ongoing and rather encouraging trend of app developers, from Google to Facebook, creating "lite" versions of their apps for users in less privileged markets. The latest to jump on that train is Spotify with the unexpected arrival of Spotify Lite on Google Play Store. But while Google's Go and Facebook's Lite apps try to compromise very little from their services' main features, Spotify Lite is almost all about compromises, making it a pretty barebones music streaming player.
These lite apps are all about trying to minimize the amount of storage space the app takes up on smartphones with less specs than even mid-range devices. The goal is to both save up on space, download and update size, as well as data consumption if possible. Spotify Lite definitely meets all those but makes significant sacrifices to do so.
It's quicker to list what it can do rather what it can't. It basically plays random tracks in shuffled order from suggested playlists and that's pretty much it. No searching for single tracks, no control over playlists, no radio, no Spotify Connect. It's internet radio at its most basic. It is, at least, free and you can favorite playlists for later.
One might argue that it's pretty much in line with what you need from a "lite" music streaming app, but there are also concessions that may not make sense in a data-saving app. Downloading music for offline playback, for example, would be a huge mobile data saver, though it will indeed eat up storage. Being able to control the quality of the music could also let users decide how much they can save by degrading the quality. Neither are possible in Spotify Lite.
That said, Spotify Lite is still labeled as a "test" and might incorporate those changes later on. Unsurprisingly, it's not available in all markets, so you might have to hunt for a (safe) APK if you're really curious.