Spotify Launches Invite Queue For Canadian Users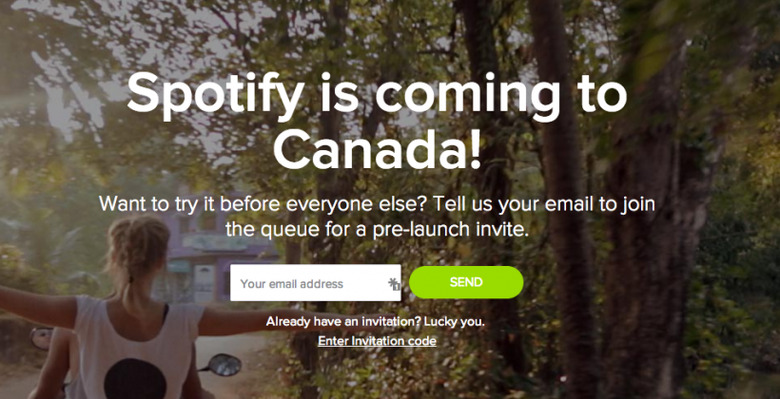 The long-awaited arrival of Spotify in Canada is nearing, if a new pre-invite queue page that has surfaced is any indication. Interested parties in Canada can now submit their email address to get in line for an invitation to the music service.
The Canadian launch of Spotify has been awaited for years, and though it seems the time of launch is nearing, it won't happen in one quick swoop. In a statement to the folks at iMore, the music service indicates that invitations will be sent out over the course of multiple months.
"Over the coming months we will be gradually inviting users on to the service in an attempt to systematically scale Spotify in the most manageable way," it said. As expected, the music will be curated specifically for Canadian listeners.
Spotify, having hit the 10 million paying subscribers milestone back in May, has seen solid growth despite increasing competition in the industry. Check out the timeline below for the latest Spotify news.
VIA: MobileSyrup