Spotify launches in 8 new markets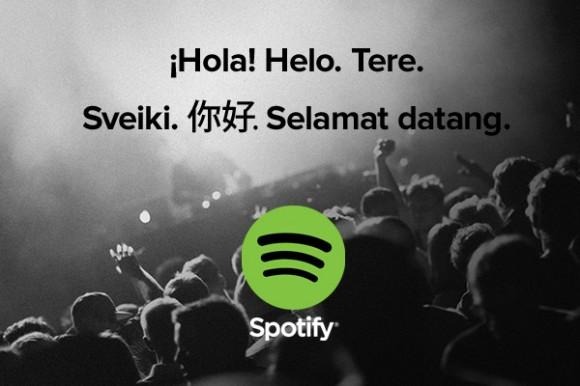 Spotify is expanding to more locations throughout the world today. The music streaming service announced today that users in Mexico, Hong Kong, Malaysia, Singapore, Estonia, Latvia, Lithuania, and Iceland, bringing Spotify's reach to 28 markets around the world. The expansion should increase the service's total number of users.
Currently, Spotify has over 25 million users, where free users can stream up to 40 hours of music per week, while unlimited subscribers obviously don't have a limit, nor do they have to deal with ads. Currently, Spotify has over 6 million paid subscribers, and we're sure that number will grow now that more markets have access to the streaming music service.
Spotify says that they aim to be available anywhere, but expanding to that point will take time. The company ultimately wants to be available in Asia completely, with today's expansion in Hong Kong, Malaysia, and Singapore a good start. The continent is a hotbed for internet users, where many online services report having the most users.
Of course, today's expansions are merely just stepping stones for Spotify in their quest to become available all around the world, but it seems they're confident in getting to that point in the foreseeable future. The same features are available to international users, including both free and premium subscription options.
[via The Next Web]