Spotify is giving away Google Home Mini smart speakers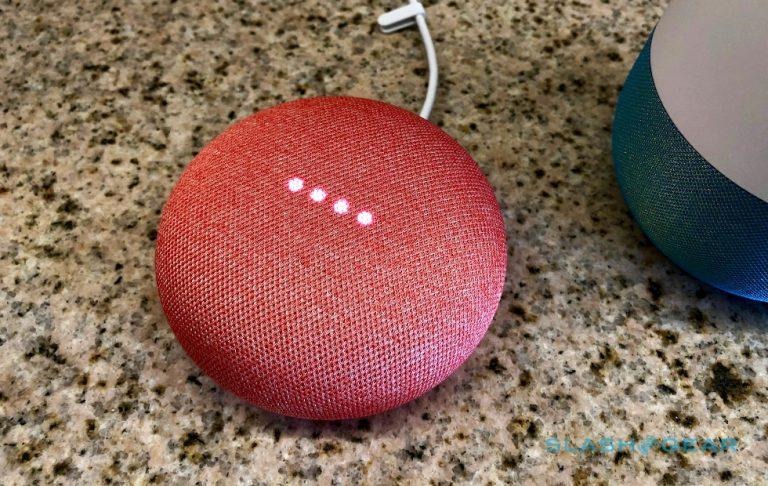 Spotify's family plan already offers pretty good value if you've got multiple listeners living under the same roof, but beginning tomorrow, Spotify will attempt to sweeten the deal for those who may be on the fence but haven't taken the plunge. Spotify today announced that it'll be handing out free Google Home Mini speakers to family plan account holders.
That's a pretty sweet giveaway, and even better news is that this isn't one of those promotions that's only available to new sign-ups (as so many seem to be these days). Those with an existing family plan can sign up for a free Google Home Mini as well during this promotion, which begins tomorrow, November 1, and runs through December 31.
There doesn't seem to be any strings attached with this deal – you don't need to commit to Spotify for any certain amount of time and you don't need to pay anything extra. The benefits for both Google and Spotify are clear, though. By giving out free Google Home Minis, Spotify might tempt users of other music streaming services over to its own family plan, and Google potentially benefits from the notion that once users have one Google Home Mini, they're going to want more for other rooms in their homes.
Spotify's family plan – officially called Spotify Premium for Family – allows six subscribers to maintain their own accounts for $14.99 per month. Spotify requires that all people live at the same address, but other than that, a family plan offers the same benefits as six separate Spotify Premium accounts. Basically, if you've got roommates or significant others who also use Spotify, the family plan is the one you should be subscribed to.
Once this promotion kicks off tomorrow, you'll need to head over to Spotify's website to request your Google Home Mini. You can only request one if you're the master account holder for the family plan, and unsurprisingly, Spotify is only handing out one speaker per plan. The promotion wraps up on December 31, 2018 and is only available to Premium for Family subscribers living in the US, so the rest of the world will unfortunately have to sit this one out.