Spotify free accounts might be getting big changes soon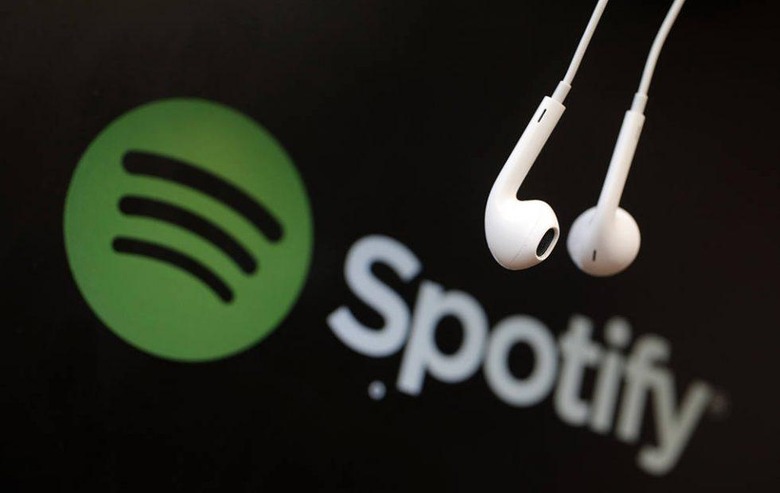 Now that Spotify has gone public, it may be looking to make some big changes to its free access tier. As many of you probably already know, Spotify currently exists in two different forms: free and paid. Subscribers who pay $9.99 a month get on-demand playback for every song in Spotify's library as well as ad-free listening, two perks that aren't available for those who are listening through free accounts.
However, a new report from Bloomberg claims that Spotify may soon make changes to its free tier to have it more closely resemble paid accounts. According to unnamed sources with knowledge of the matter, Spotify will soon make its free service easier to navigate, especially on mobile devices. This includes faster access to playlists and at least a little more control over playback.
As it stands, free users can't play songs from Spotify on-demand. This is a restriction that extends to playlists, as free users are forced to listen to those on shuffle. According to Bloomberg's sources, Spotify may grant users more control over playback while listening to "top playlists," though what that ultimately means is anyone's guess.
The good news is that we may not have to wait very long to find out. Word has it that Spotify will unveil this rework in just a few weeks, so it sounds like Spotify could potentially announce it at its upcoming April 24 event. Getting the ball rolling on this quickly makes a lot of sense, as Spotify now has investors to please, and one of the best ways to do that it to attract new users to the platform.
Revamping its free offerings will almost certainly pull new users in, and it could see a rise in the number of paying subscribers as well. Spotify hopes to have 200 million users by the end of 2018, with as many as 96 million paying subscribers. Reaching those numbers will likely take a multi-faceted strategy, and this free tier rework could be a big part of that.