Spotify for Linux launches for premium subscribers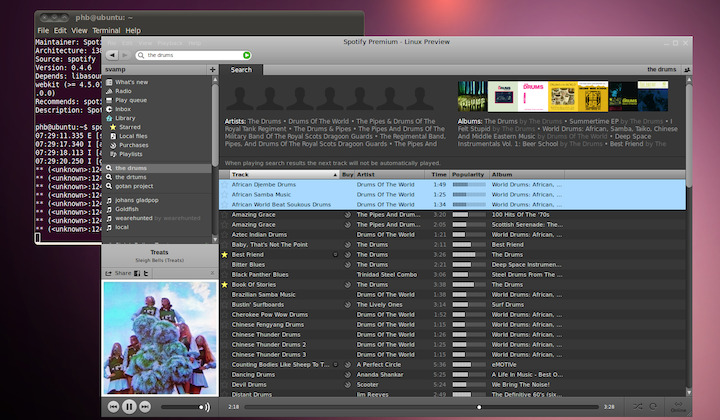 Streaming music service Spotify has launched a Linux version of their software, now allowing open-source aficionados access to their catalog.  Following Spotify's Windows and Mac clients – and their various mobile apps – the early build still lacks some of the more advanced functionality of its siblings, including cached local storage for offline listening.  Most limiting, though, is the fact that it's only available for Spotify Premium subscribers.
That's because, the Spotify team say, they're yet to find "a reliable way to display ads yet", meaning they're unable to offer the Linux version for ad-supported free users.  That could change, though, as the team there work on enhancing the software; you can download it here.
[Thanks Andy!]