Spotify for Android update brings "Your Music" feature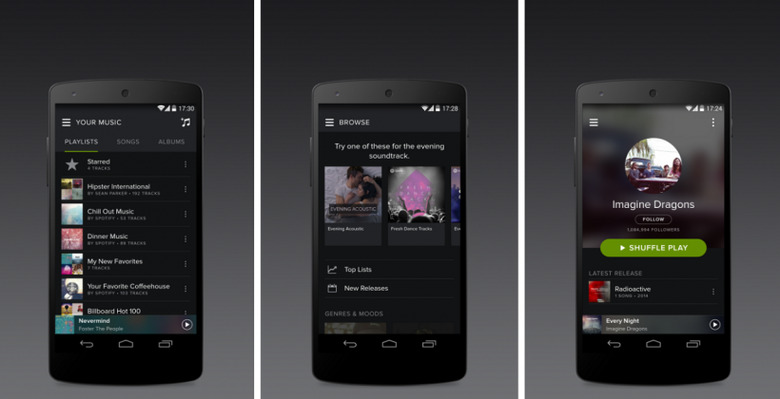 Spotify has rolled out an update for its Android users, and with it comes a few improvements, most notable among them being the inclusion of the "Your Music" feature. With this new feature, mobile users can organize, save, and otherwise sort through their playlists and favorites for easy access.
The Your Music feature has been rolling out for the past unknown number of weeks, says the music service. The feature is found on the left after logging in, with a simple swipe on the phone being all it takes to select. Songs, albums, artists, and playlists can be found under it.
The Your Music feature aside, the Android update brings with it a darker theme, which you can see in the image above, as well as new typography and rounded icons — the new look is a solid interface update, being easy on the eyes and altogether sleek.
Browsing will also be improved for those who download the update. Spotify doesn't go into detail about what this entails, but suggests finding the music you're looking for will be easier henceforth. The update is rolling out now, but will continue to do so over "the coming weeks," so if you're not seeing it yet, remain patient.
SOURCE: Spotify