Spotify Connect now available on Polk Audio's Omni speakers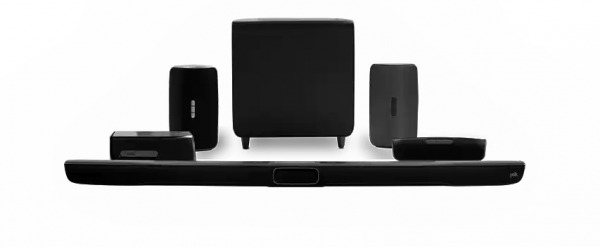 Polk Audio and Definitive Technology are the latest to leverage Spotify's Connect, a feature that allows the music streaming service's music to be streamed through whatever devices you have that are compatible with it. Joining the list of compatible devices are Polk's Omni wireless speakers, as well as the Definitive Technology Wireless Collection comprised of five audio offerings. This support will simplify the process of streaming audio from Spotify to one (or more) of the makers' respective speakers.
The two companies made the announcement today. For Polk's part, its Polk Omni Collection includes five audio devices, included among them being a pre-amp and wireless amplifier, a sound bar, and a pair of rechargeable speakers. As mentioned Definitive Technology's Wireless Collection also has five audio products, including a pair of speakers, a sound bar, amplifier, and adapter.
The audio products can be managed using mobile apps, lending control to them in the home, wherever they may be, including streaming from music libraries and from online radio stations. Spotify is counted among the supported streaming services now, with Spotify Connect allowing users to stream it wirelessly from a smartphone or PC, for example, through DTS Play-Fi.
For now, Spotify Connect streaming to products from either maker is limited to one speaker, but some time later on this year there will be support for multi-room streaming as well. For more Spotify news, be sure to check out the timeline below!