Spotify Artists analytics offers musicians an idea of how much they can earn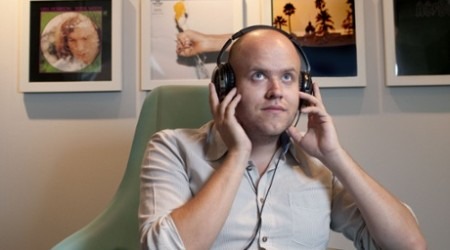 Spotify is a music streaming service that wants to increase the number of artists that use its platform. In an attempt to lure in more artists to their service, particularly independent artists, Spotify has launched a new Spotify Artists page. The Artists website is an attempt to explain how the Spotify business model works.
The streaming firm is also launching a free analytics platform for artists to give them details on how many times their tracks are streamed. Spotify also has plans to help artists sell merchandise via their Spotify profiles. One of the key parts of the Artists website is a system that shows artists how much they can earn as they grow.

Spotify claims that when the service reaches 40m users, niche indie albums will earn $17000 monthly. The Spotify Artists website is intended to help answer artist's questions about how it pays for streams of their music. The end goal of the website is to help artists determine that streaming earnings will make up for any loss in CD sales and download revenue.
Spotify went so far as to publish its formula for figuring out how much the artists will be paid. The formula is in the graphic above. While much of the figures are based on telling artists what they will make when Spotify has 40M subscribers, the streaming service currently has in the area of 6-10 million subscribers.
SOURCE: The Guardian