Spotify app now recommends concerts based on user preferences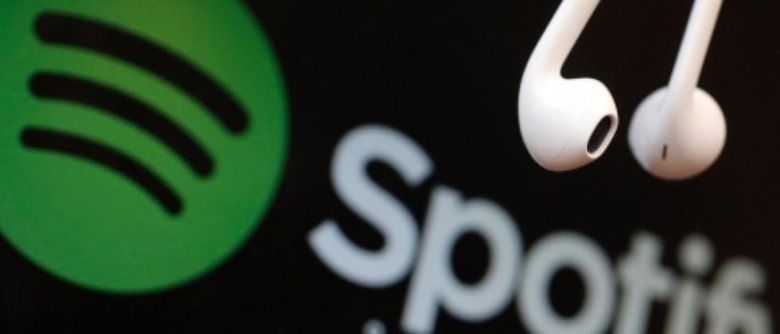 Spotify has added a new feature to its app that aims to take its personalized music recommendations beyond the mobile screen. The latest update introduces a "Concerts" section that will suggest live shows that users might be interested in. The concerts Spotify presents are not only based on music preferences, but also location, so users should only see shows that they're actually able to attend.
Spotify says the system that recommends concerts is that same that determines listening suggestions when using the app. If a user's music preference change over time, so will the concert listings. Users can find the new feature inside the app's Browse tab.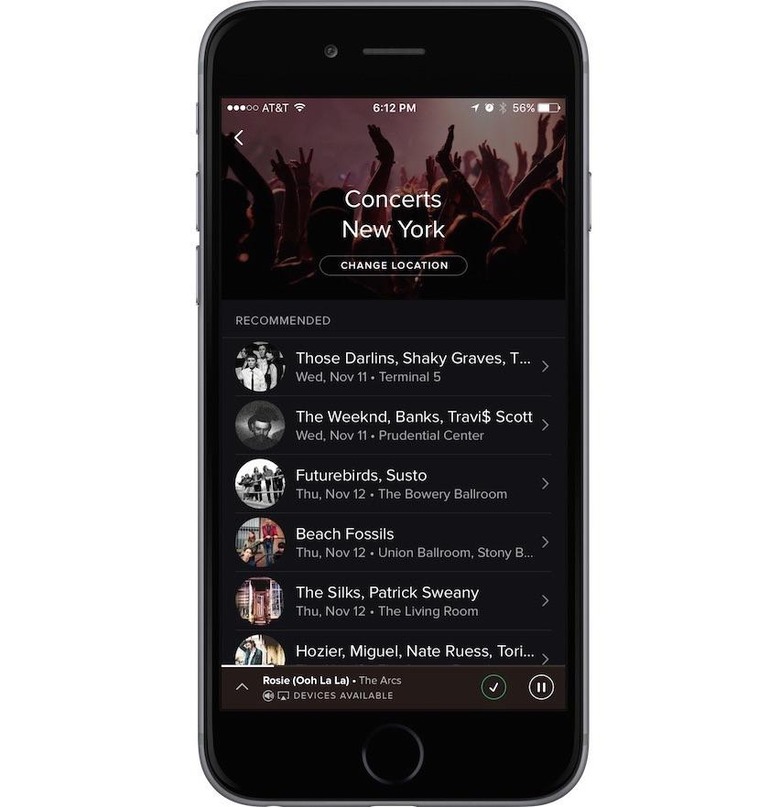 Also useful is the ability to change the location it uses, handy for when traveling or making plans to do so. The new feature is thanks to a partnership between Spotify and SongKick. If users register with the latter, they can even purchase concert tickets from within the app.
The concerts feature is rolling out starting today as part of an update to both the iOS and Android Spotify apps, but there's no word if it will be making an appearance on the web.
SOURCE Spotify