Spotify 2016 plans include original music, remixes, programming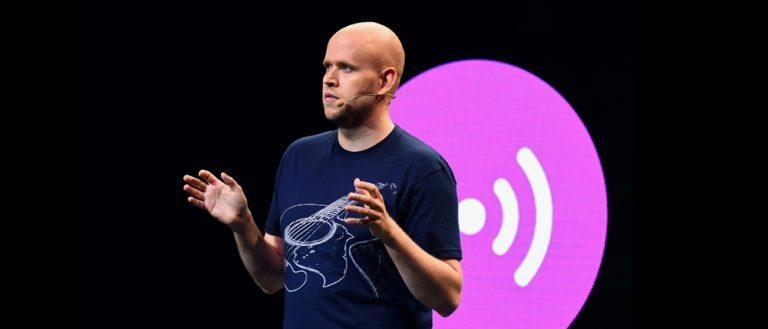 The folks at Spotify have announced their big 2016 lineup of original programming, this including a total of 12 "concepts." These concepts are "focused around three main themes" – those are music performance, music profiles, and music culture. What'll this mean for Spotify users? More content that won't be available anywhere outside of a Spotify subscription. What'll this mean for people that don't have Spotify, but want this content? It'll mean they don't have Spotify yet, the key word being yet.
UPDATE: As it turns out, much or all of this video is available to premium users – as mentioned above – but also free users. Just so long as they're living in the United States, the United Kingdom, Germany, or Sweden. The content will only be available on iOS and Android devices.
"We are developing original content that is rooted in music, pop culture, and animation that is driven by the passion and sense of humor of our audience," said Spotify's Global Head of Content, Tom Calderone.
"We are working with artists, producers and partners who understand that the Spotify audience has a strong connection to artists and wants to go deeper into their worlds, see their performances and expressions, and hear their stories."
That'll include the following:
• Focus On...
• Flash Frame
• Public Spaces
• Generations
• Ultimate/Ultimate
• Rhymes & Misdemeanors
• Singles
• Trading Places
• Life in Short
• Drawn & Recorded
• Landmark
• Rush Hour
Each of these bits of programming includes something unique involving music artists. Some will be focused on real music and tracks, some will be about comedy.
For example, Tim Robins will be taking part in Ultimate/Ultimate, a mockumentary series that aims to find the next big EDM star. This series will explore "the hilarious, endearing and absurd lengths people will go to to pursue their musical passions."
Generations will have old and new hip-hop stars "creating new versions of their most notable songs."
Public Spaces will have "a notable act" performing music in "one of the world's great public spaces."
We'll know more about launches of this collection soon!